James Hunter tomó el Café Murula en Barcelona el pasado domingo 8 de febrero con con sus cinco escoltas Lee Badau (saxo barítono), Damian Hand (saxo tenor), Kyle Koehler (teclados), Jonathan Lee (batería) y Jason Wilson (contrabajo) para presentar su último disco "Minute by Minute" dentro del ciclo de conciertos Curtcircuit en que lució su desafiante Soul, Rythm & Blues, Funk y Ska.
James Hunter y su banda acercó el inolvidable espíritu de la Motown y Stax a Barcelona, incitando al desenfreno desde el mismímo comienzo de la noche por parte de un hombre, James Hunter que compagina el soul más auténtico de Sam Cooke, los sonidos jamaicanos y Ska, pero en definitiva, puro y auténtico soul de vena hinchada.
James Hunter presentó en su repertorio barcelonés temas de su nuevo disco aún por determinar su fecha de salida, mostrando siempre una intachable actitud sobre el escenario del Murula, siempre respaldado por la eficiencia de cinco excelentes músicos que completan la formación titular, donde los fanáticos lograron transformar el local casi en una pista de baile a deshinibido golpe de cadera, otros a besos y otros a fascinación.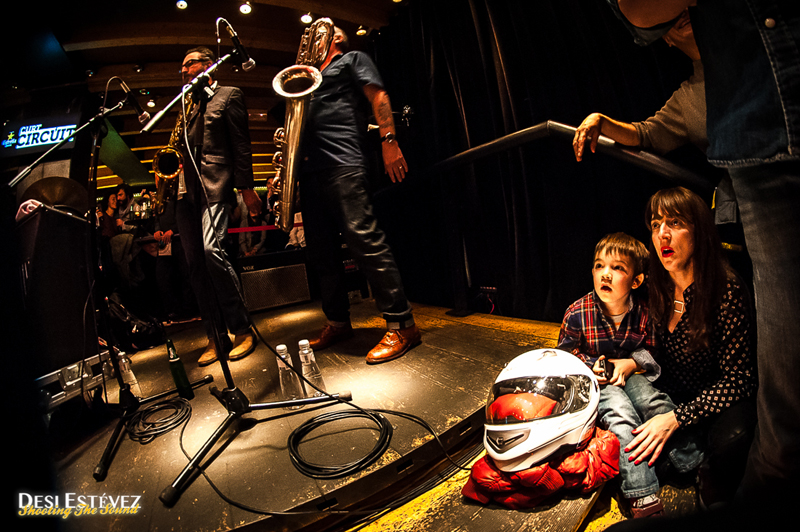 Desi Estévez Shooting the Sound en flickr.
Desi Estévez Shooting the Sound en 500px.