Barrence Whitfield & The Savages , la banda procedente de Boston volvía a Valencia dos años después dentro de su gira por el país y presentando su nuevo lp Under The Savage Sky tercer disco que editan en cinco años, y conteniendo temazos en la línea del grupo nacido en Boston en los años 80,y que volvían a la carga en el 2011 tras años de separación en el cual Barrence siguió una trayectoria en solitario.
Barrence Whitfield & The Savages conformada en este caso por componentes originales junto a Barrence Whitfield, Peter Greenberg (DMZ, The Lyres) y Phil Lenker al bajo se volvian a reunir junto a músicos como Andy Jody a la batería, y Tom Quartulli al saxo.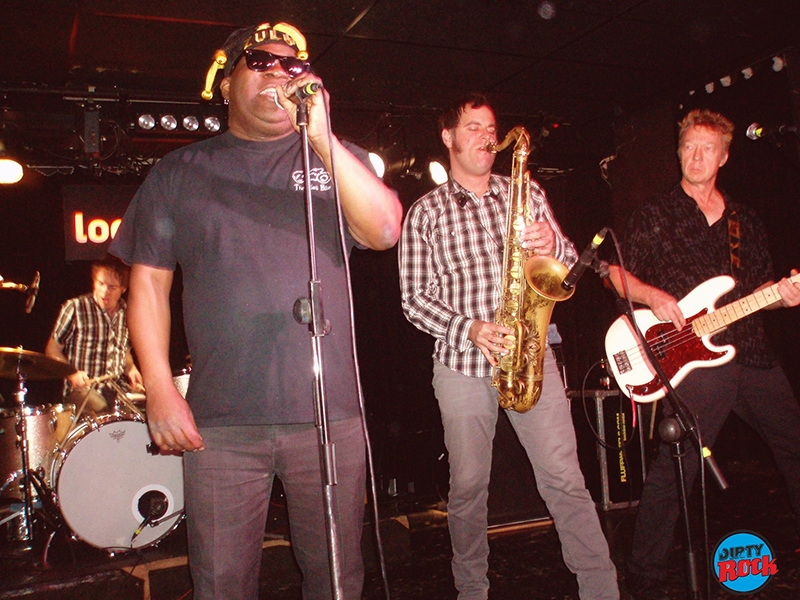 La formación nos dejó en el concierto por supuesto las primeras grabaciones de salvaje r'n'b que harian en ese primer periodo, como "Bip Bop Bip" de Don Covay (Pretty Boy por aquel entonces) o "Bloody Mary"…hasta canciones de los últimos discos como "Dig Thy Savage Soul", temas como "The Corner Man", "Blackjack","I'm a Full Grown Man" de Timmy Willis,"Rock And Roll Baby","Willie Meehan","Willow"…etc.
Barrence Whitfield destaca por su salvaje voz,chillona,en la linea de artistas como Little Richard, Screamin' Joe Neal, Bunker Hill, Kid Thomas o James Brown combinada con los sonidos del garage de los Sonics, con una banda que surgia de grupos revival como Lyres,y que dieron lugar a una explosiva combinación de garage,rock and roll y rhythm and blues como pudimos ver este miércoles noche en Loco Club.
Texto y fotos por Alex Ruiz.