Nikki Hill visitaba Valencia por tercera vez y lo hacía de nuevo en el escenario del Loco Club Nikki esta vez presentaba su nuevo disco "Heavy Hearts, Hard Fists" Le acompañan su marido Matt Hill a la guitarra, Ed Strohsahl al bajo y Charles Jones en la batería.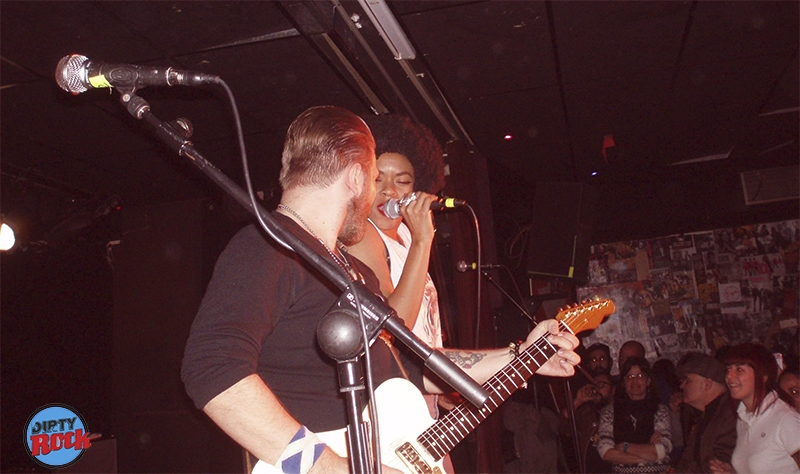 De nuevo llenazo en el LOCO CLUB pese a ser lunes por la noche. Nikki Hill Band realizó un estupendo set de rnb, soul, aderezado con hard-rock, un estilo original que atrae a mucha gente, lleva tres llenazos y además todos entre semana en Valencia. Esta vez sin el pañuelo que solía llevar, Nikki Hill con su melena afro al viento, y con un repertorio brutal, empezando con temas como "I´ve Got A Man", "Ask Yourself","Lights Out" grabado por Jerry Byrne,el "I Know" de Barbara George sensacional, el "Sweet Little Rock´n´Roller" de Chuck Berry,"Keep A Knockin´" salvaje Little Richard, seguian con temas del nuevo disco como "(Let Me Tell You´bout) LUV", el magistral "Her Destination", "Dancing Teardrops", de Barbara Redd,"Right On The Brink", "Give Me Your Love", "Strapped To The Beat", "Mama wouldn't like it", "Number Nine Train" de Tarheel Slim o el momentazo con el "If you want blood" de AC/DC con todo el público entregado y cantando canciones de Nikki Hill.
Texto y fotos de Alex Ruiz.