Rolling Stones, Paul McCartney, Bob Dylan, The Who, Neil Young y Rogers Waters ex Pink Floyd compartirán escenario el próximo mes de octubre en el Desert Trip Festival en Indio, California, en el Empire Polo Field, mismo lugar donde se realiza el festival Coachella que comenzó el pasado mes de abril.
Va a ser la primera vez que coincidirían en un mismo escenario Bob Dylan y Paul McCartney. Los Rolling Stones y Bob Dylan estuvieron de gira juntos en Latino américa en 1998, Y tanto Neil Young, The Who, Roger Waters y Paul McCartney han coincidido igualmente en un mismo escenario en diferentes festivales benéficos.
El día 7 de octubre actuarán The Rolling Stones y Bob Dylan, el 8 de octubre lo harán Paul McCartney y Neil Young y el 9 de octubre Roger Waters y The Who en el Desert Trip festival en Indio, California.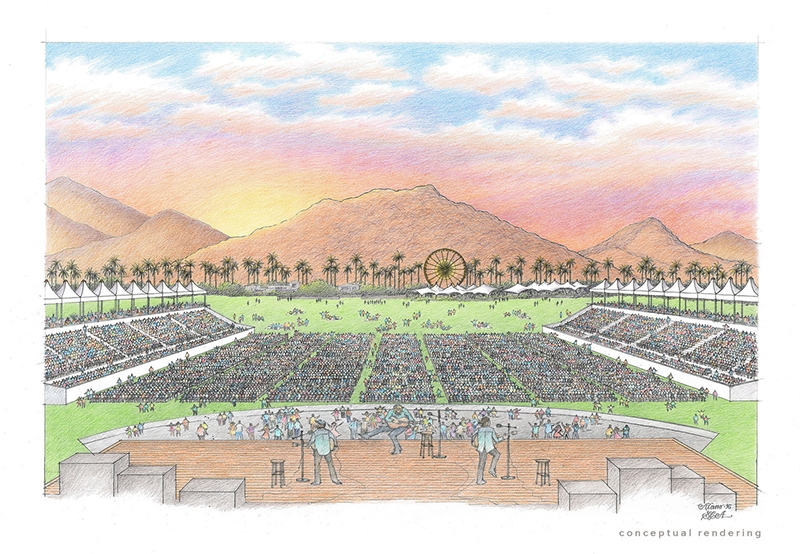 El lunes 9 de mayo se pondrán a la venta las entradas y abonos para este festival que rondan los precios de entrada de día 199 $ (173 euros), abono para los tres días para la entrada general cuesta 399 $ (346 euros), precios de tribuna entre 999 $ (869 euros) y 1599 $ (1391 euros).  , abono de tres días 1599 $, y entradas con asiento en pista entre 699$ (608 euros) , $999 y $1,599 (1391 euros).
Desert Trip Festival. este macro concierto que reuniría por primera vez a todos estos artistas en un mismo escenario está organizado por AEG Live, una potente promotora norteamericana subsidiaria de Anschutz Entertainment Group y Goldenvoice, la propia empresa promotora del Coachella Festival y otros eventos.
Horarios del Desert Trip Festival 2016. (GMT-7). 7 horas menos en la península, 6 horas menos en Canarias.