Festival del humor, el buen rollo y la mejor música el que tuvimos en la coqueta sala superior del Antzoki en el cierre de la gira nacional del gran Deke Dickerson, en esta ocasión sustituyendo a sus Ecco-Fonics de toda la vida por unos Sex-Phonics de carácter hispano (Fernando -bajo-, Marta -teclas- y Loza -batería-, de Sex Museum, junto a Juan Diego -guitarra-, de los A-Phonics). Y decimos descojone general porque al ya cachondo Deke se unieron unas chicas en fiesta de despedida de soltera sobre las tablas y un rocker local que casi roba el protagonismo del show con sus bailes años 50 entre el respetable.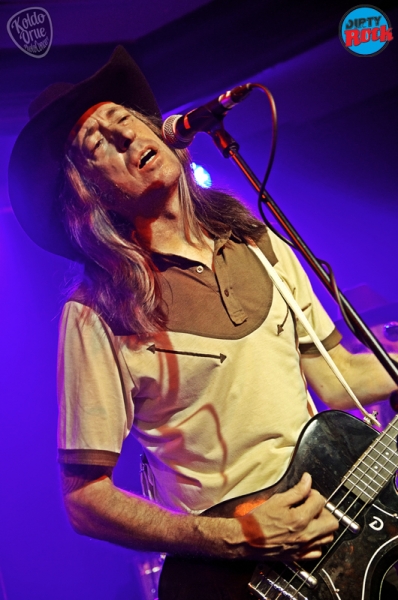 Creo que la última vez que vimos a Dickerson fue acompañando a los Straitjackets, así que los habituales a las visitas del de Missouri ya sabíamos que nos enfrentábamos a la mezcla brutal de rock and roll, rockabilly, western swing, rhythm and blues, la música surf, garaje, punk rock y despiporre habitual… Y no, no salimos defraudados para nada. Entertainment, lo llaman, y de eso Deke va sobrado.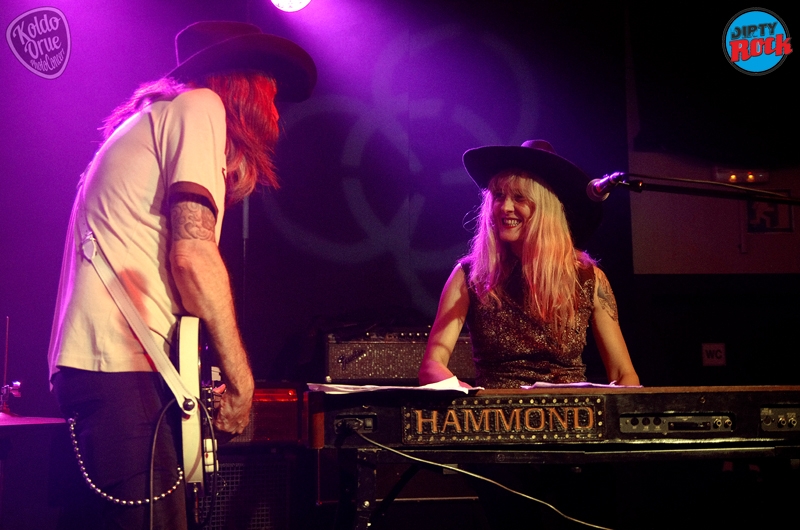 A mediados de los años 80 formó la banda de garaje The Untamed Youth, mientras que en la siguiente década parió el Dave & Deke Combo orientándose hacia sonidos más rurales como el rockabilly y el hillbilly. Y además tiene una enorme discografía en solitario que resulta complicada de seguir hasta para los fans irredentos. Tiene su propio sello –Major Label-, organiza el Guitar Geek Festival, y escribe en revistas del sector. El tipo no se queda quieto en casa ni de coña.
Durante algo menos de hora y media nos hipervitaminaron y mineralizaron con 27 temas sin tregua, empezando con la intro de "Mistery Train" a cargo de la banda mientras nuestro protagonista hacía su aparición estelar en la sala subido en la barra del bar… "Go Go Ferrari" de los Outsiders, "Mexicali Rose" de Bob Wills, "I Might Not To Come Home At All", "Right Now" de Gene Vincent, "Run Chicken Run", "Long Green", "Alright", "Girl And A Hot Rod" de Richie Deran, "Double Whammy", "White Lightin´", "Beat Out My Love" de Lee Dresser & The Krazy Kats, "Bésame Mucho", "Lovin' Up A Storm" de Jerry Lee Lewis, "SS 396", "I Never Cared For You", "Ain't Got A Thing" de Sonny Burgess, "The Hearse", "Girl Happy" de Elvis -retitulada para la ocasión como Bull Girl en honor al disfraz de la chica de la despedida que subió a bailarla con ellos-, el tremendo "(I Live For) Cars And Girls" de los Dictators, "Whistle Bait", "Dance Franny Dance" del Floyd Dakil Combo reconvertida en "Dance Loza and Bull Girl Dance", antes de cerrar la primera parte con "Pabst Blue Ribbon", "She's So Satisfying" y el "Wooly Bully" de Sam The Sham & The Pharaohs. Para el bis final nos zumbaron el "Boss Hoss" de los Sonics y el "Surfin' Bird" de los Trashmen, con Deke entre el público mezclándolo con el "It´s Now Or Never" de Presley mientras el rocker danzaba poseído a su alrededor… Para qué nos vamos a engañar, lo pasamos de cojones. A cuidarse.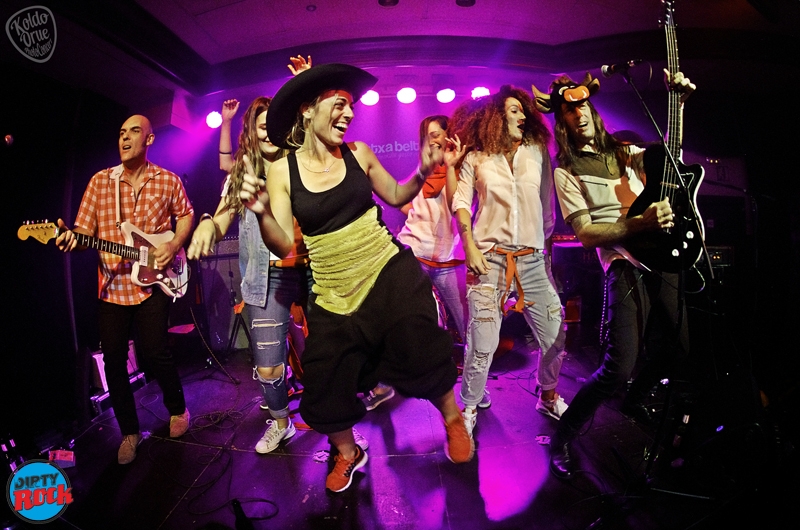 Texto por J. M. Martínez y Fotos Koldo Orue (Sitio web de Koldo Orue)