The Texas Gentlemen publicaron el pasado mes de septiembre "TX Jelly". Extraordinario álbum debut de este quinteto procedente de Dallas, Texas. Banda de country soul y rock de apoyo en grabaciones y actuaciones para artistas de la talla de Nikki Lane, Paul Cauthen, Jonathan Tyler, George Strait, Ray Benson, Ed Sheeran, Leon Bridges, Joe Ely y sobre todo: Kris Kristofferson.
Fue en 2016 cuando tras tocar en el Newport Folk festival junto con Kris Kristofferson como banda de apoyo después de 45 años, éste le instó a grabar un disco. Beau Bedford, Nik Lee, Daniel Creamer, Matt McDonald y Ryan Ake conforman The Texas Gentleman, un híbrido entre Booker T. y los MG's y The Band.
El líder de la banda Beau Bedford, cantante, productor y propietario de los estudios Modern Electric Sound Recorders, reclutó a cuatro músicos en Dallas para llevar este proyecto como banda. Esa fusión, hizo que el disco debut "TX Jelly", se grabara con muchos de esos artistas para los cuales habían colaborado. Grabado en menos de una semana, cuatro días en los legendarios estudios FAME en Muscle Shoals, del fallecido Rick Hall.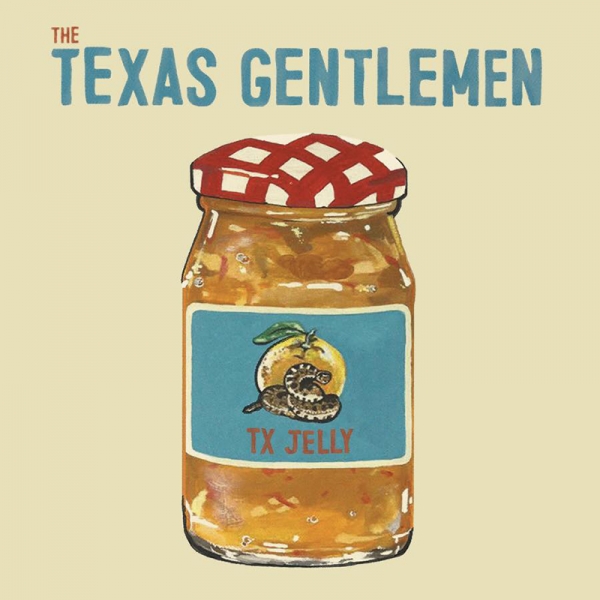 De las 28 canciones grabadas en 96 horas, The Texas Gentlemen plasmaron finalmente 11 en el disco. El resultado es una colección tambaleante, divertida, juguetona y diversa que reflejan las grabaciones rápidas.
Las bandas de estudio casi nunca han recibido el suficiente crédito. Por lo general, están formados por personas increíblemente talentosas que rara vez obtienen los 15 minutos de fama que merecen, relegadas a pequeñas notas de prensa y quizás actúen en un escenario con un conocido artista un par de veces. A veces suenan a The Beatles, a veces a Jefferson Airplane, a veces Leon Russell, a la vez que funky y psicodélico.
Los invitados vocales Paul Cauthen, y Dan Dyer colaboran en tres y dos temas respectivamente. El blues, soul, folk, country, rock y el gospel desfilan a lo largo de todo el disco en el que puedes sentir a The Texas Gentlemen metiéndose en lo más profundo y encontrando lo genuino, lo que ilumina la riqueza de un país y su historia, y ofreciéndola de la única manera en que saben cómo: real, cruda y justa. Discazo.
Escucha el nuevo disco de The Texas Gentlemen "TX Jelly"