Beth Hart vuelve a visitarnos el próximo mes de noviembre con varias fechas confirmadas. Beth Hart publicó el pasado mes de enero un nuevo disco, «Black Coffee», junto a Joe Bonamassa, con el que Hart ya había colaborado en 2011 con «Seesaw» y en 2014 además de grabar un estupendo directo en Ámsterdam hace 4 años.
Además Hart acaba de publicar el directo "Live From New York. Front And Center" y que recoge la actuación de la vocalista en el Iridium Jazz Club de Nueva York presentando canciones de su anterior disco de estudio "Fire on the Floor" y las mejores canciones de su carrera.
Disco de versiones, Black Coffee que recorre canciones de Ella Fitzgerald, Lavern Baker, Steve Marriott, Lucinda Williams, Ike & Tina Turner, Howlin' Wolf, o Etta James en esta tercera entrega de Hart y Bonamassa grabaron el disco en una sesión de cinco días en la ciudad de Las Vegas en 2016. Produjo el disco: Kevin Shirley (Led Zeppelin, Black Crowes, Aerosmith, Rush).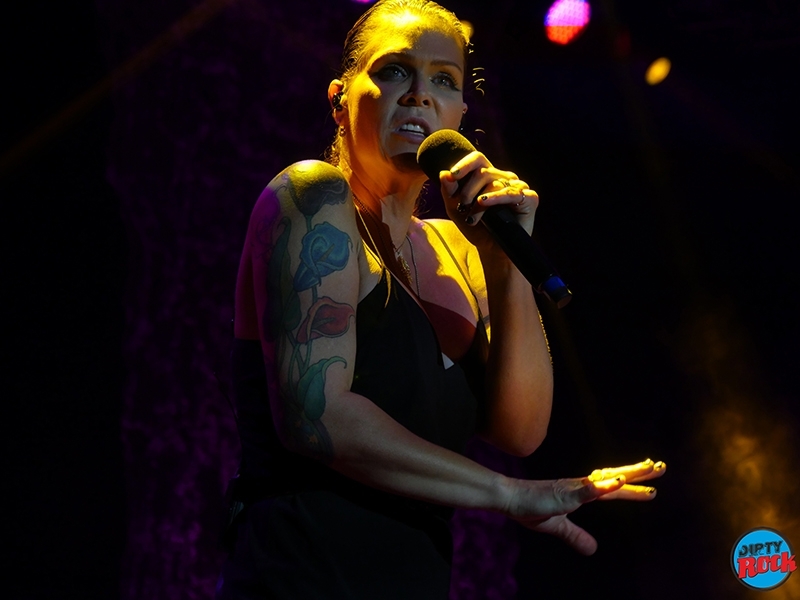 Los temas del nuevo disco incluyen a músicos como Anton Fig (batería / percusión), Ron Dziubla (saxofón) y Lee Thornburg(trompeta), además de Reese Wynans (teclados), Michael Rhodes (bajo), Rob McNelley( guitarra rítmica), entre otros.
La gran voz de Beth Hart vuelve a rebrotar haciendo que el blues, gospel, rock, soul, jazz… invoque a sus artistas predilectos que le influenciaron para forjar una de las voces contralto más respetadas. Su particular estilo se ha visto incrementado por su gran intensidad a la hora de interpretar en este nuevo disco lleno de profundidades y sincretismo.
Variedad de registros que es capaz de manifestar, ternura y pasión van de la mano en la privilegiada garganta, dejando atrás años de excesos con las drogas, alcohol y una vida perturbada.
Si quieres leer una entrevista realizada a Beth Hart con motivo de su gira española realizada el año pasado, clica en éste párrafo.
Fechas de la gira española de Beth Hart 2018:
5 noviembre en Madrid. teatro Nuevo Alcalá
7 noviembre en Barcelona, Sala Barts (Festival Internacional de Jazz)
9 noviembre en Avilés, teatro Palacio Valdés