Gira española de The Hooten Hallers en mayo y junio para presentar su último trabajo homónimo publicado el año pasado. Disco que sirvió para celebrar su décimo aniversario como formación.
Segunda visita de los norteamericanos Hooten Hallers a nuestro país con fechas en mayo y junio, dentro de una gira europea que comienza el 22 de mayo en París y culmina el 1 de julio en Meppel, Holanda.
El trío formado por John Randall a la guitarra y voz, Andy Rehm percusión y voz y Kellie Everett (compañera de Ryan Koenig) al bajo y saxo proclaman nuevamente en este nuevo disco Rock & Roll y Hillbilly Soul y Blues con tal fiereza y sonido único, muy en la línea de malhechores como Robert Belfour, Molly Gene, Scott H. Biram, Left Lane Cruiser, Left Lane Cruiser o Bob Log III, con una gran influencia de la música de raíz norteamericana, en la que también el Rhythm & Blues se adelanta en sus canciones. Uno de los mejores discos del 2017.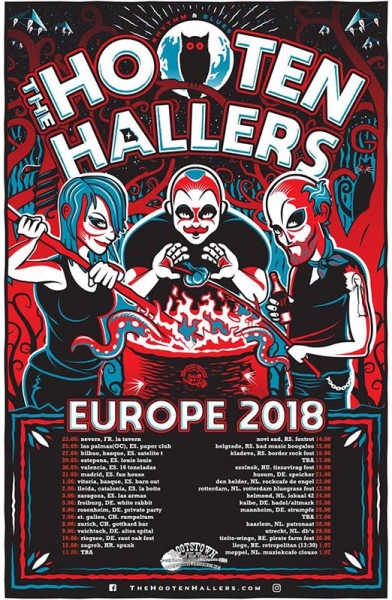 Diez nuevas canciones co producidas junto Kristo Baricevic, del sello discográfico Big Muddy Records, y Johnny Walker de the Soledad Brothers. En el álbum colaboran Ryan Koenig de los South City Three, banda de acompañamiento de Pokey Lafarge y el ex-Hooten Haller, Paul Weber.
El blues, el soul y el rock ´n´roll venido desde Columbia de Hooter Hallers, sobrepasan y superan al anterior disco "Chillicothe Fireball" publicado hace 4 años, y "Greetings from Welp City" (2012) con su característico Rock'n' Roll, Rhythm & Blues y Hillbilly Soul, Blues bastardo y sucio del Delta de Mississippi, con ese deje a Screamin' Jay Hawkins, Hasil Adkins, o Bloodshot Bill aunque provengan de Missouri.
Conoce un poco más a The Hooten Hallers en una entrevista realizada a los norteamericanos en dirty rock, primera entrevista realizada por un medio de comunicación europeo, clicando en éste párrafo.
Escucha el nuevo disco de The Hooten Hallers (2017)
Fechas de la gira española de The Hooten Hallers 2018: (más fechas por confirmar)
25 mayo en Las Palmas de Gran Canaria, The Paper Club
27 mayo en Bilbao, Satélite T
29 mayo en Estepona, Louie Louie
30 mayo en Valencia, 16 toneladas
31 mayo en Madrid, Fun House
1 junio en Vitoria, Barn Out Meeting
2 junio en Lérida, Boite
3 junio en Zaragoza, Las Armas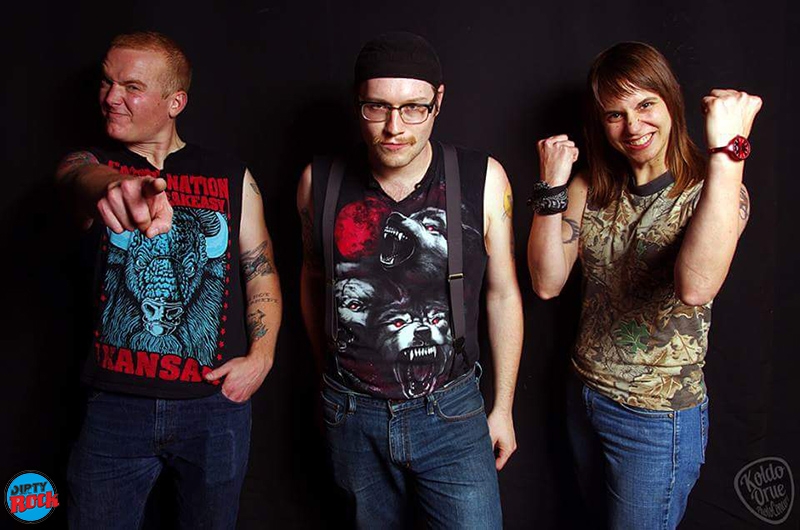 Foto Koldo Orue.