El guitarrista y compositor neozelandés Spencer P. Jones, quien escribiera la historia del rock de las antípodas con letras de oro junto a The Johnnys y Beasts of Bourbon ha muerto.Tras diagnosticársele hace muy poco su enfermedad, pierde la batalla contra un maldito cáncer de hígado. Jones fue guitarrista de Country Killed, Cuban Heels, Beasts of Bourbon, Nick Cave and the Bad Seeds, Dirty Three, The Triffids o The Johnnys y autor de 10 discos en solitario, fue considerado uno de los mejores guitarristas en Australia de todos los tiempos.
El pasado marzo, Jones y su viejo amigo y colaborador Brian Henry Hooper actuaron jntos en Melbourne con su banda Beasts of Bourbon, justo una semana antes Hooper muría de cáncer de pulmón.
A finales de los 80 cuando los Johnnys se separaron, tras publicar su álbum debut Highlights of a Dangerous Life en 1986, Jones había centrado su atención en Beasts of Bourbon, que para ese momento estaban a punto de lanzar su tercer álbum Black Milk. La banda lanzaría media docena de álbumes durante 35 años tumultuosos y se labraría una reputación como una de las bandas en directo más feroces y maravillosas para aquella generación ochentera.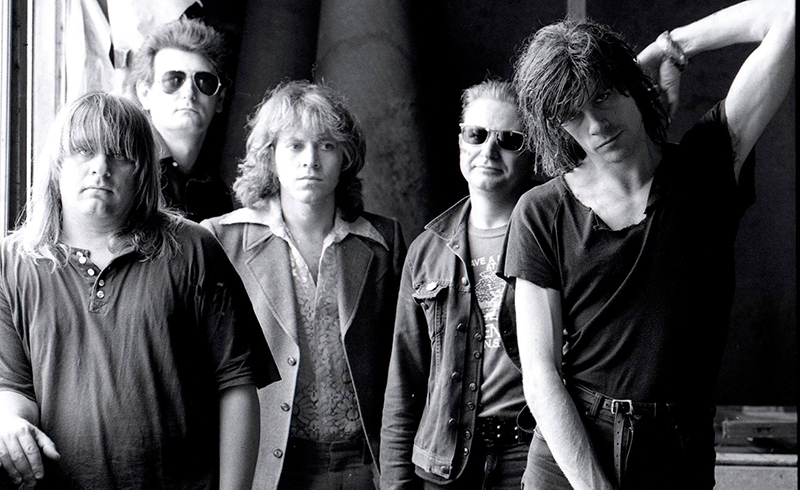 Combinando elementos de jazz, country, blues y más tarde añadiendo sonidos hard rock más contundentes, Beasts of Bourbon aguantaron con los miembros originales Jones y Tex Perkins dejando de lado las diferencias para tocar en numerosas ocasiones desde que la banda diera carpetazo luego en 2008. Entre los álbumes de Beasts Of Bourbon The Low Road (1991) y Gone (1997), Jones lanzó su primer álbum en solitario Rumor of Death en 1994.
Nacido en 1956, Spencer P. Jones saltó a la fama a principios de la década 80 en Melbourne con bandas como Cuban Heels y North 2 Alaskans, antes de unirse a la banda de Sydney The Johnnys. Tras formar the Beasts Of Bourbon a mediados de los años 80, Jones también ha trabajado junto con Paul Kelly, Maurice Frawley, Chris Bailey y Kim Salmon, y actuó por última vez en Spencer P Jones & The Escape Committee hasta su enfermedad desde 2016. Runaways fue su último trabajo publicado en 2013 junto a Kim Salmon. Descansa en paz.