Down in Louisiana where the alligators grow so mean, lived a girl that I swear to the world. Made the alligators look tame…
Tony Joe White falleció el pasado 24 de octubre a los 75 años de edad a causa de un paro cardiaco. Precisamente este pasado mes de septiembre publicaba su último disco, Bad Mouthin'. El título del disco resulta de esa misma canción que grabase hace 50 años, antes de su debut en 1969 con Black and White y que incluyó en incunable "Polk Salad Annie".
Canción esa Bad Mouthin' y otras que ven la luz ahora después de más de cinco décadas en la oscuridad por parte de Tony Joe White. El nativo de Louisiana grabó aquellas canciones para un pequeño sello en Corpus Christi en Texas. Canciones que tocaba en viejos garitos en Texas en 1964 y que decidió grabarlas y guardarlas.
Escucha el nuevo disco de Tony Joe Whote "Bad Mouthin'
Cinco de aquellas canciones, ven ahora la luz, las dos primeras que escribió , "Sundown Blues" y "Bad Mouthin', ambas desenterradas para este nuevo trabajo, compartidas con otros 7 clásicos del swamp blues que invocan los boogies hablados de John Lee Hooker, Jimmy Reed, Lightnin 'Hopkins o Charley Patton. Incluso hay una versión de Elvis Presley, quien grabó su propia versión de "Polk Salad Annie" de White en 1973.
Sus canciones fueron versionadas por gente tan grande como Rory Gallagher, Ray Charles, Otis Rush, Elvis Presley, Little Milton, Randy Crawford, Tennessee Ernie Ford, Johnny Rivers, Hank Williams, Jr., Aaron Neville, Boz Scaggs, David Ruffin, Shelby Lynne, Malcolm Holcombe o incluso Foo Fighters.
Pantanoso, ese adjetivo irresistible, ya que resume en una palabra corta un sonido que es tan real. Y tan adictivo como difícil de precisar. Tony Joe White, fue el gran maestro de la música "pantanosa". Sus temas y composiciones más conocidas por el gran público fueron "Polk Salad Annie" (éxito de ventas en el Reino Unido para Elvis Presley), "Rainy Night in Georgia" (exitazo para Brook Benton), "Willie and Laura Mae Jones" (éxito para Dusty Springfield) y "Steamy Windows" (éxito para Tina Turner), todas ellas tenían esa combinación de surco lánguido, narración sureña y húmeda desde la Costa del Golfo se describe mejor como "pantanosa".
Palabra arraigada en la geografía, a lo largo del río Mississippi al sur de Memphis, en las marismas y pantanos a lo largo de la costa del Golfo. Estos humedales, donde el suelo es esponjoso y el aire lleno de humedad, no fomentan repentinos estallidos de energía. Fomentan movimientos deliberados, medidos y una paciencia adecuada para pescar y beber, contar historias relajadamente y tener relaciones sexuales sin prisas. Así es como suena la música "pantanosa". Esa que le gustaba a Tony Joe White, que creció en el noreste de Louisiana. No inventó el género, pero lo absorbió de los hombres de blues más viejos como Lightnin Hopkins desde Houston, Slim Harpo desde Baton Rouge y de Jimmy Reed desde Mississippi.
White comenzó a llamarse a sí mismo Swamp Fox, y el productor Jerry Wexler comenzó a promocionar ese estilo como "swamp music" en 1969 para la revista Billboard. No se convirtió en algo tan grande como el podría haber esperado, pero sí influyó en una generación de cantantes, compositores y guitarristas, en el que no tenías que crecer en un pantano para tocar la música. Como sucedería con John Fogerty desde California, Robbie Robertson desde Ontario, J.J. Cale desde Oklahoma. Eric Clapton y Mark Knopfler, de Cale y Londres, dominaron el estilo.
Cale, Clapton y Knopfler pagaron su deuda con White invitando a su álbum Uncovered 2006, acompañado por Waylon Jennings y Michael McDonald. Jessi Colter, Shelby Lynne, Emmylou Harris y Lucinda Williams hicieron un homenaje similar en el álbum de White de 2004, llamado Heroines. En 1989, White tocó la guitarra en el álbum Foreign Affairs de Tina Turner y escribió cuatro de las canciones, incluido "Steamy Windows".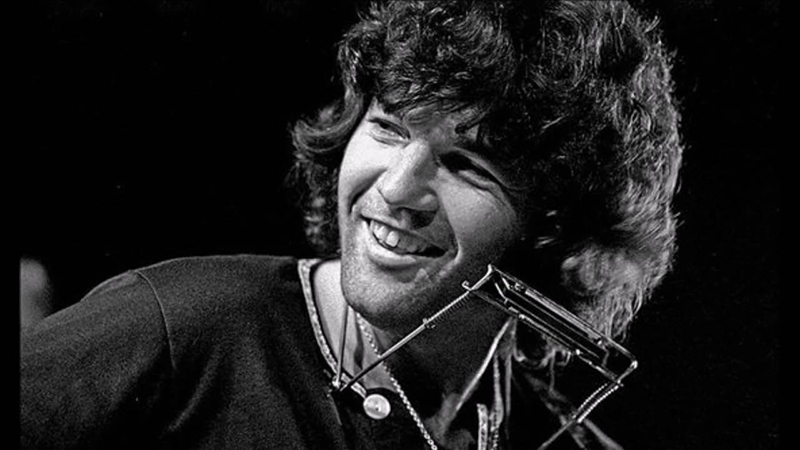 Todo cambiaría y para mejor cuando la Creedence Clearwater Revival de Fogerty contrató a Tony Joue White y su banda como banda telonera en una gira en 1971 por Europa y América. White tenía en su banda al bajista Donald "Duck" Dunn de Booker T. & the MGs, el teclista Michael Utley y el batería Sammy Creason. Una de esas noches se plasmó en uno de los mejores discos de la historia del rock en directo como en That on the Road Look "Live".
That on the Road Look "Live" documenta aquel enfrentamiento entre la Creedende y Tony Joe White por la corona de la música del pantano todas aquellas noches. El nativo de Louisiana, encarnaba el sonido campestre y de alma que Creedence estaba tratando de imitar.
Hablar de Tony Joe White es pronunciar parte importante de la nueva música americana junto a nombres tan destacados como J.J. Cale, Emmylou Harris o Lucinda Williams, por citar algunos. Su carrera como músico se inició en los clubs nocturnos de Texas y Lousiana hasta que en 1967 comienza a grabar sus primeros temas intentando el acercamiento entre el country, el blues y el soul. El fruto fueron los primeros singles "Soul Francisco" y "Polk Salad Annie" esta última interpretada por Elvis Presley, Tina Turner, Wilson Picket y otros grandes artistas.
En 1969 ve la luz su primer trabajo y arranca una interminable lista de grabaciones que ha perdurado hasta nuestros días. Sus inicios no pudieron ser mejores logrando girar con Steppenwolf o Creedence Clearwater Revival. El espíritu pantanoso de Tony Joe White llamó la atención a muchos artistas, hasta el punto de ser llamado a participar en la grabación del disco de Jerry Lee Lewis "Southern Roots".
Ha escrito y producido temas para Tina Turner, ha sido compañero de batallas de Joe Cocker, Eric Clapton girando por Alemania y Francia, participando en el Festival de Montreux. Su extensa trayectoria musical abala a este gran artista considerado como el "Rey del Pantano", su música así lo confirmó. DEP.
Down in Louisiana where the alligators grow so mean, lived a girl that I swear to the world. Made the alligators look tame…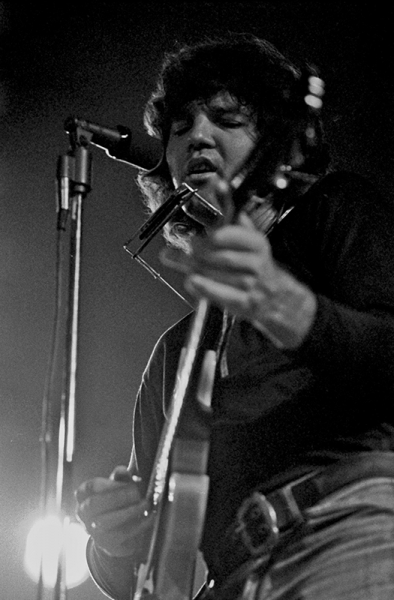 Related Images: