The Fleshtones. Madrid 12 de abril de 2019. Sala 0.
Es difícil expresar con palabras lo que supone experimentar un espectáculo de The Fleshtones tanto si es la primera vez como la décima. Envueltos en trajes de luces y camisetas hawaianas y calzando zapatos de luces que parecen hacerles volar una y otra vez entre el escenario y el público, recuperan ese espíritu primigenio del rock que se define a sí mismo como una mezcla entre música, actitud y rebeldía.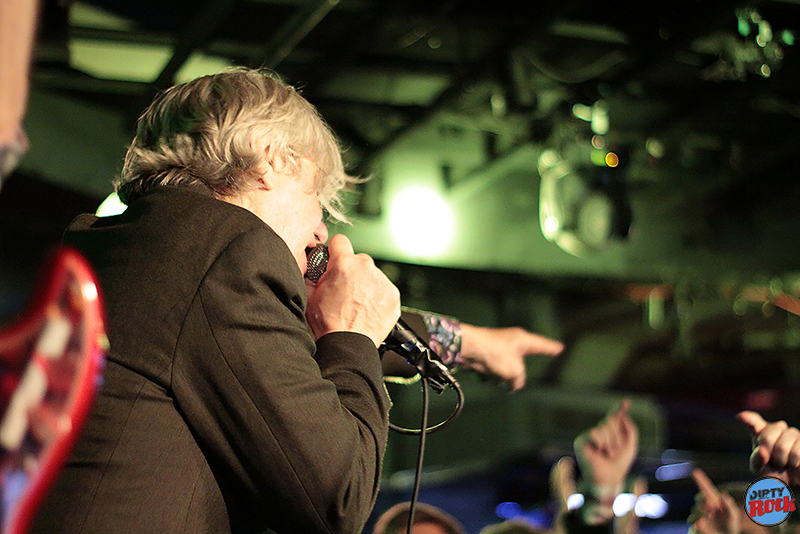 La canción The Dreg, con sus ritmos tribales "in crescendo", sirve de calentamiento y permite vislumbrar en qué clase de locura se va a convertir el concierto.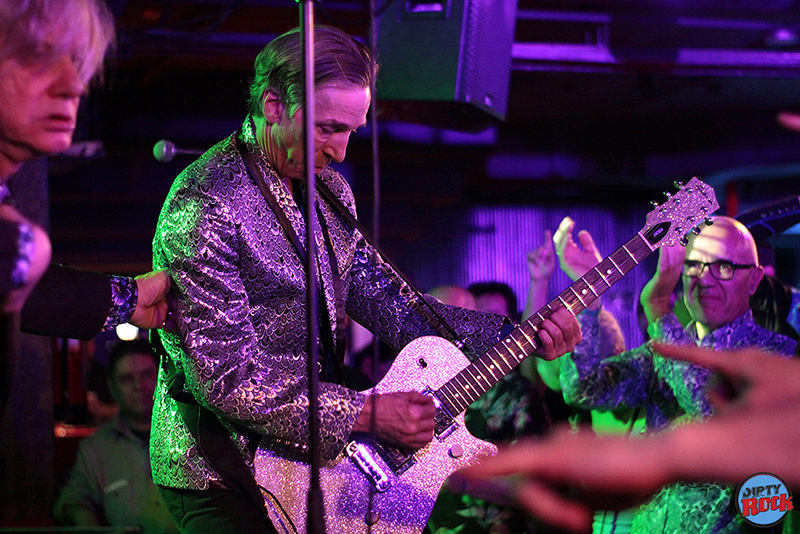 Keith Streng. armado con su guitarra (cómo no, de luces también),no duda un instante en lanzarse desde el escenario hacia la zona del público. El vocalista y armonicista Peter Zaremba no deja de obligar al público a involucrarse en su particular show con la petición contínua de girar sobre sí mismos o agacharse. La comunión entre público y grupo se torna real desde el primer acorde…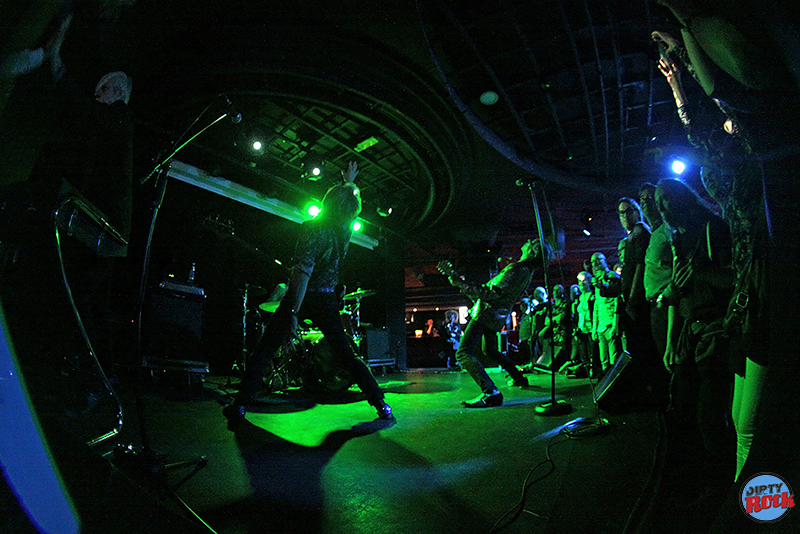 La perfecta compenetración entre los cuatro integrantes de esta banda neoyorkina se evidencia a lo largo de todo el espectáculo mientras se turnan el protagonismo y el rol de vocalista principal. Aparte de Zaremba, recogen el testigo Streng con su rasgada y rockera voz y el bajista Ken Fox. El batería, Bill Milhizer, con su precisión rírmica también forma parte de esta sólida unión pese a no presentarse al frente del escenario.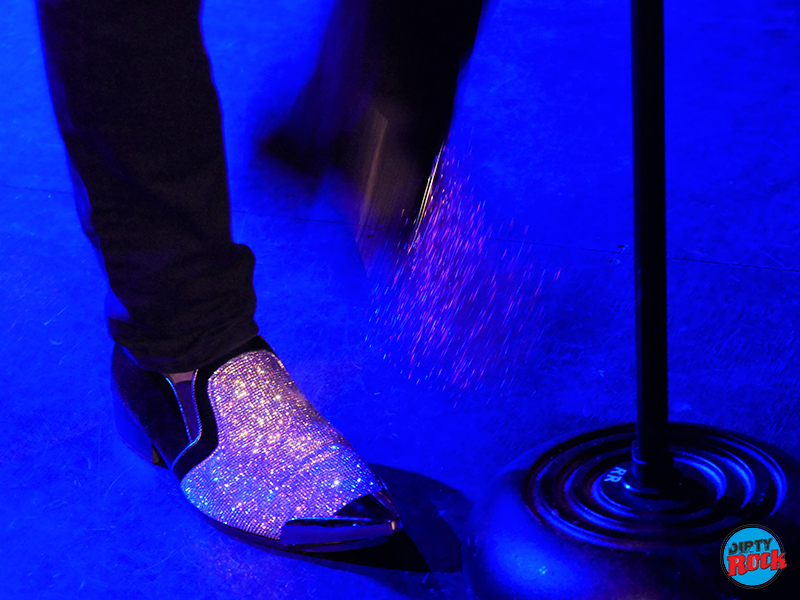 Los neoyorkinos dieron, entre salto y salto, un repaso a su larga trayectoria musical cuyos inicios se remontan a finales de los setenta en la mítica sala CBGB. Canciones como The Girl From Baltimore, One Less Step, Back to School, Love My Lover, Nostradamus Jr., I Was a Teenage Zombie, Let's See the Sun, I Surrender, o Remember the Ramones sonaron apoteósicas. Zaremba expresó también su pequeño homenaje y deseos de recuperación al convaleciente cantante de los Rolling Stones, Mick Jagger, dedicándole un tema.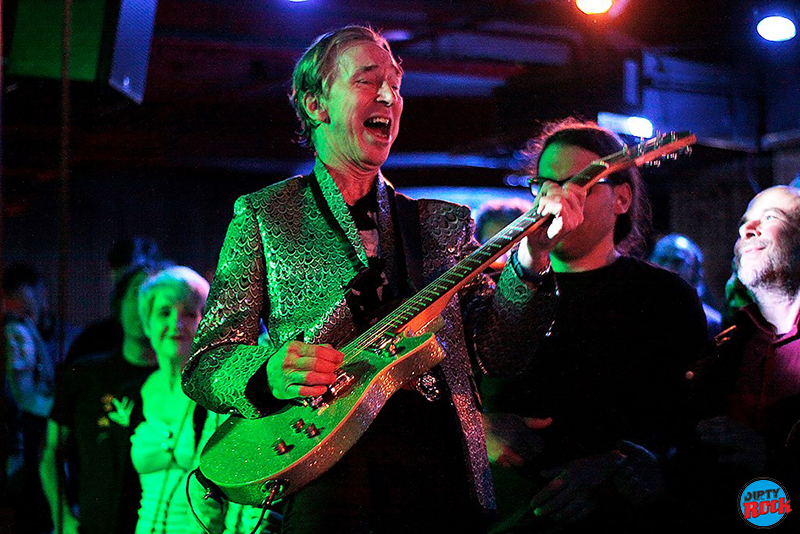 La relación de The Fleshtones con España queda patente, además de por los 15 conciertos que ofrecen en su actual gira española, gracias a un par de temas cantados en español como son Ama Como un Hombre o Veo la Luz, y, por supuesto, por su comunicación en ambos idiomas con su totalmente entregado público.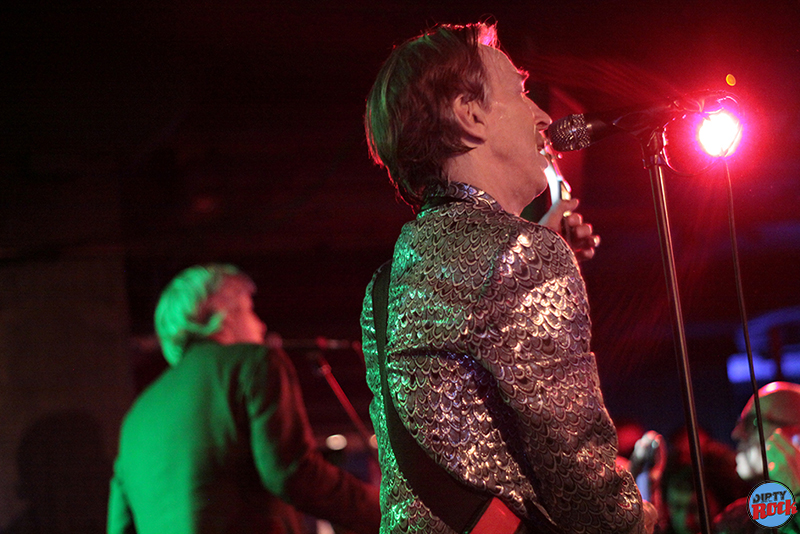 El broche final a esta auténtica fiesta ofrecida por "los fiestones", como ellos mismos dijeron, lo pusieron American Beat, su hit más clásico, y Screaming Skull.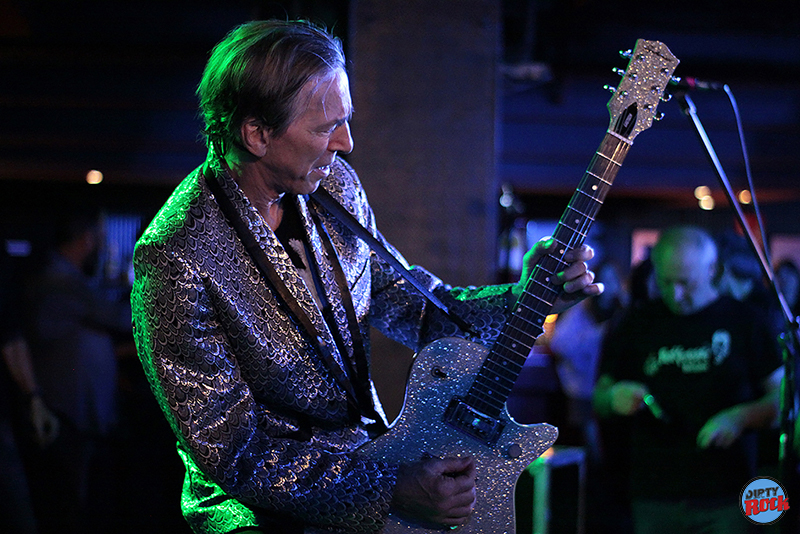 Texto por Isabela Roldán.
Fotos por Isabela Roldán y Ana Hortelano.
Vídeo por Ana Hortelano.