Hoy miércoles 29 de enero, los viandantes parisinos y turistas que paseaban por Place de la République en París, se han encontrado con la imagen de dos cuervos, cartel de la gira conmemorativa del 30 aniversario de los Black Crowes, cuando publicaron su álbum debut Shake your money Maker.
Chris y Rich Robinson, anunciaron juntos en noviembre el regreso de The Black Crowes a los escenarios, anunciando hasta ahora solo las fechas estadounidenses, durante las cuales interpreta a Shake Your Money Maker en su totalidad. Dicha gira norteamericana comenzará el 30 de abril en Nueva Orleans y terminará el 19 de septiembre en Los Angeles.
El último concierto parisino de The Black Crowes data de 2013.
¿Cruzarán el charco Los Cuervos? Les corbeaux traverseront-ils la flaque d'eau?
Los músicos que acompañarán a los hermanos Robinson en esta gira son: Isaiah Mitchell a la guitarra (Howlin Rain, Earthless), Tim Lefebvre al bajo (ex Tedeschi Trucks Band), Joel Robinow a los teclados (Once & Future Band) y Raj Ojha a la batería (Once & Future Band).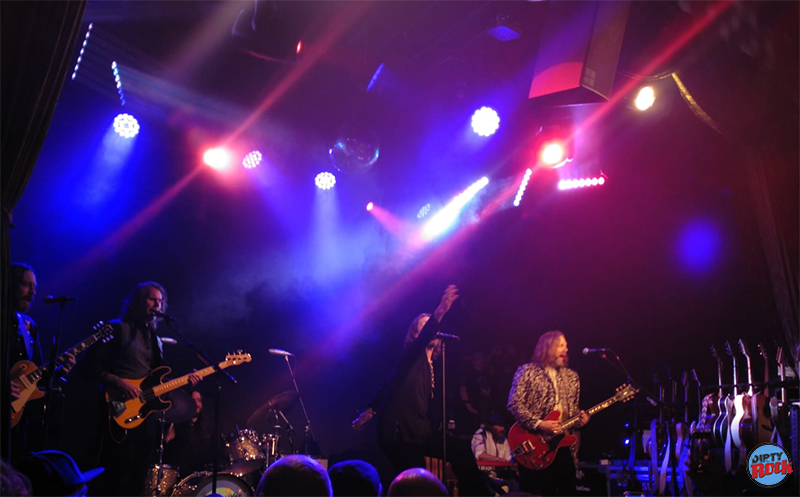 Dirty Rock Magazine estuvo presente en el primer concierto tras su anuncio en Nueva York en el Bowery Ballroom, el pasado 14 de noviembre, casi seis años después de su último concierto juntos, un amigo común de ambos, hizo que ambos levantaran el teléfono, y cuatro meses más tarde comenzara a caminar la maquinaria Black Crowes de nuevo en Nashville buscando nuevos componentes para la formación. Si quieres leer la crónica que cubrimos de aquel concierto de The Black Crowes en Nueva York, clica en este párrafo.
Foto y vídeo de Nueva York por Patricio González Machín.