Western Terrestrials, el quinteto de música de raíces y honky tonk procedente de Virginia, han publicado su segundo disco de estudio este pasado julio con «Back In The Saddle Of A Fever Dream». El disco compuesto por nueve temas se grabó en los estudios Omnisound de Music Row en Nashville, con el productor Dean Miller, hijo de la leyenda de la música country Roger Miller.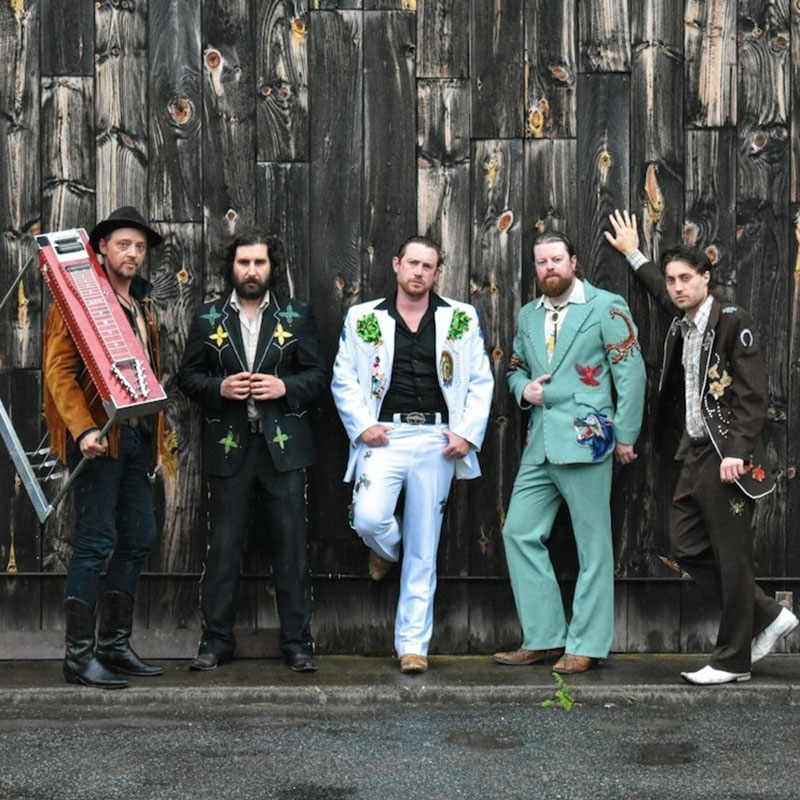 Tras su álbum debut en 2019 con un magnífico disco cowpunk «The Clearlake Conspiracy», el líder de los Green Mountain Boy, Nick Charyk y sus cuatro cuatreros navegan por una variedad de estilos de música country western intergaláctico, que van desde el swing de Texas hasta Rockabilly y Nashville sound. El álbum incluye un dueto con Georgette Jones, hija de George Jones e hija de Tammy Wynette, en «Who's Gonna Fill These Boots?», la colaboración de Ketch Secor de Old Crow Medicine Show en «Ethan Alien».
Los homenajes en el disco de Western Terrestrial son obvios, y que van desde June y Johnny Cash y Paycheck,de George y Tammy, Hank, Gram y Willie y Waylon. Fenomenal trabajo que estará entre los mejores discos del 2020.
Back In The Saddle Of A Fever Dream:
Space Cowboy's Got the Blues
Who's Gonna Fill These Boots?
Roger Miller Time
Ethan Alien
Western Terrestrials and Dean Miller – King's Highway
I Need You
Flying Saucer Rock n Roll
Western Terrestrials and Dean Miller – Fix This Broken Heart
Space Coyote Dub