Resurrection Fest 2022 publica los ansiados horarios, mas de 120 bandas a través de cinco días de festival desde el Warm Up el 29 de junio.
Resurrection fest entra ya a calentar para su 15+2 edición, aun quedan dos bandas por anunciar y estos son los últimos cambios de bandas. Se cayeron Madball, Raised Fist, Rise of the Northstar, Sylosis, Neaera, And So I Watch You From Afar y Bourbon.
Y se incorporan Stick To Your Guns, Ill Niño, Phil Campbell & The Bastard Sons y Dena de momento.
Estos son los cambios y los Horarios de Resurrection Fest 2022, se unen a la fiesta los ganadores Band Contest (Selección por votación de dos bandas y una por parte de jurado entre mas de 500 inscripciones)
CAMBIO DE DIA DE CONCIERTO:
Bourbon Kings: Sábado a viernes.
Thirteen Bled Promises: Sábado a viernes.
Svalbard: Viernes a sábado.
Toundra: Domingo a sábado.
Dagoba: Domingo a sábado.
Electric Callboy: Sábado a domingo.
Horarios Warm Up: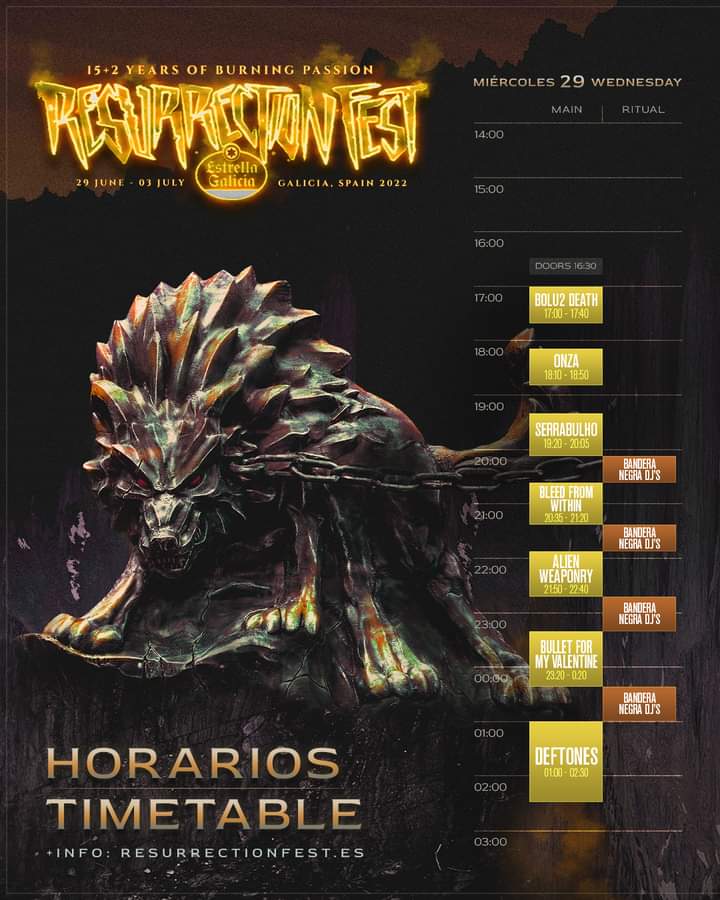 HORARIOS JUEVES 30 VIERNES 1
HORARIOS SABADO 2 DOMINGO 3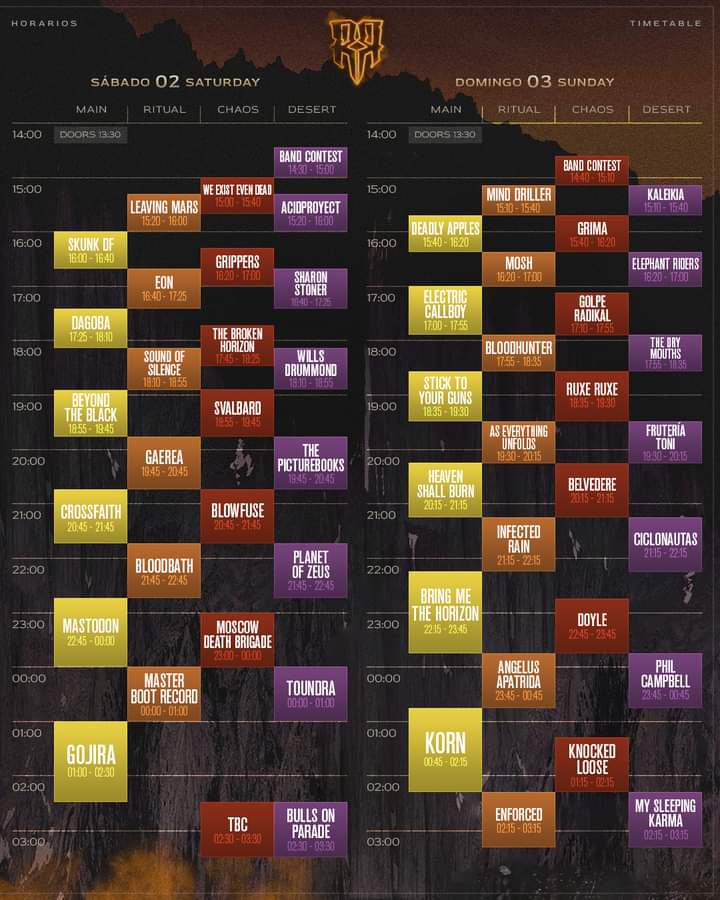 INFO OFICIAL FESTIVAL
Warm-Up Tickets:
Promo Tokens:
Beachcamp:
Glamping:
Viajes organizados: