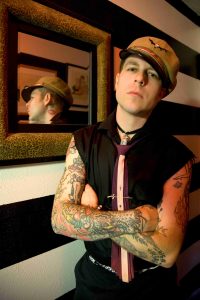 "Another goodbye to another good friend"
Nick Curran ha muerto hoy 6 de octubre a los 35 años de edad, puro Rock and Roll de bajos fondos y espíritu indecente, totalmente atestado de Blues, Rockabilly, Gospel, Roots Rock, Jump Blues de los años 40, Punk y Soul.
Comenzó su carrera musical desde muy jóven junto a su padre en Mike Curran and the Tremors, luego apadrinado por Ronnie Dawson "The Blond Bomber"acompañandolo en sus giras a la guitarra, y el tejano Wayne "The Train" Hancock,  hacen que su genoma primitivo y crudo de Rock and Roll se retuerza aún más hacia ese lado desbocado y salvaje.
Nick Curran con garganta de negro y corazón blanco, tras un breve paso acompañando a Kim Lenz con su banda de acompañamiento The Jaguars en varias giras, decide formar una nueva banda The Nitelifes con tan sólo 22 años en 1999 y grabar su primer disco en solitario "Fixin' Your Head" incrustado ya en Texas desde la natal Maine.
Ese primer disco sería el germen del sonido Nick Curran y sus cuatro siguientes, Rock & Roll añejo, de los años cincuenta, incorporando elementos como el Punk, Soul, Blues y Gospel, apoyado todo en una voz y aullidos coléricos a lo Dale Hawkins, Amos Milburn, Roy Browno o Little Richard y unas guitarras desaforadas SX VJM-62 o la Gretsch Electromatic Pro Jet, utilizada en su última obra maestra, el disco "Reform School Girl".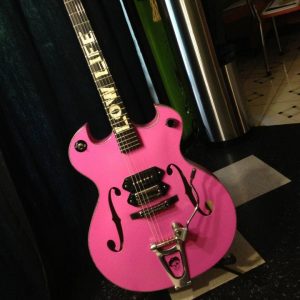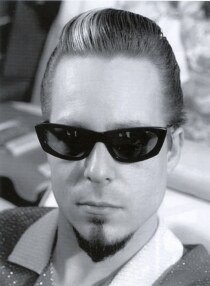 Nick Lowe, apasionado, melómano y provocador implacable hasta en sus letras, consolidaba su meteórica carrera musica con su tercer disco en el año 2003 con "Doctor Velvet" junto a su banda The Nitelifes, ganando el premio más importante en cuanto a Blues en Estados Unidos W.C. Handy Awards o los premios "Handys"  al artista más prometedor.
Ántes había publicado su segundo álbum llamado "Nitelife Boogie. Living Blues" (2001) con su nueva banda de acompañamiento. En la gran mayoría de garitos de Austin y el Mid West las juke box comienzan a echar humo con los tres primeros discos de Nick Curran, y mucha gente importante empieza a darse cuenta del valor incalculable de la nueva estrella en ciernes.
Jimmie Vaughan, Phil Alvin o Alejandro Escovedo entre otros,  quedan asombrados con el poder de esta jóven promesa, y más aún con un cuarto disco que llegaba en el año 2004 de nuevo con su banda The Nitelifes, éste se llamo "Player!", un verdadero arsenal de Rhythm & Blues, baladas tóxicas y más Old School Rock & Roll  incendiario.
El proyecto Nick Curran & The Nitelifes se paraliza en 2005, Nick Curran se une a los legendarios The Fabulous Thunderbirds entre 2005 y 2007, junto a Kim Wilson, Kirk Fletcher, Gene Taylor, Ronnie James Weber y Jimi Bott.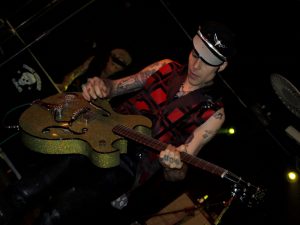 Nick Curran toca además con sus dos otras bandas, Degüello y The Flash Boys, hasta que en el año 2010, se le diagnostica cáncer en la lengua, Nick Curran & The LowLifes, su nueva banda, realizan una obra maestra llamada "Reform School Girl", suban el volumen y rindan un emotivo homenaje a Nick Curran, descanse en paz.
"Another goodbye to another good friend"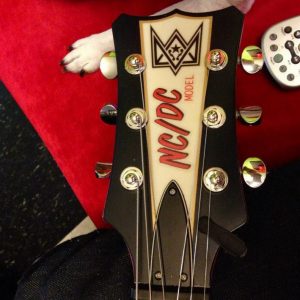 Nick Curran died October 6th due to tongue cancer. American Blues Rock and Rock singer and guitarist, member of Nicl Curran and The Nitelifes, Nick Curran & The Lowlifes, The Fabulous Thunderbirds, Degüello, The Jaguars and The Flash Boys was diagnosed with oral cancer.
Nick Curran's career has been on a meteoric rise since the February 2003 release of his Blind Pig debut, Doctor Velvet, winner of the 2004 W.C. Handy Award for "Best New Artist Debut." And with good reason. He's an original new talent who has captured a golden musical moment in time and made it his own. Nick Curran last album "Reform School Girl" is a master piece.