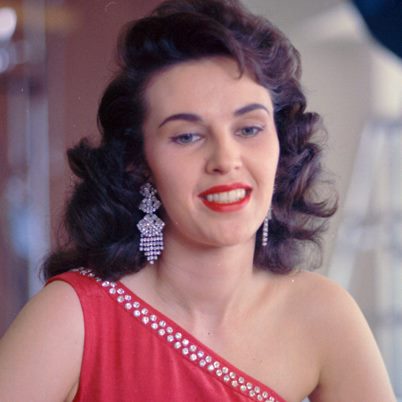 Wanda Jackson presenta "Am I Even a Memory?" segundo adelanto de su magnífico disco "Unfinished Business" producido por el genio Justin Townes Earle y que salió al mercado el pasado 9 de octubre.
Tras su primer adelanto, "Tore Down",  una versión de "la gran bola de cañón tejana" Freddie King y Eric Clapton, el registro de "Am I Even a Memory" es totalmente diferente.
Wanda Jackson retorna a sus orígenes Country con esta canción escrita por el jóven músico Greg Garing, artista reconocido en Estados Unidos por ser uno de los instigadores y animadores de la nueva escena de música de raíces como el Hillbilly, Western Swing, Blues, Honky Tonk, Bluegrass y Jazz.
Greg Garing escribió "Am I Even A Memory?"  hace diecisiete años y en el nuevo disco de Wanda Jackson, su productor e hijo de Steve Earle, Justin Townes Earle la canta con la Reina del Rock & Roll.
El vídeo de Wanda Jackson "Am I Even A Memory" está dirigido y filmado por Seth Graves en la ciudad de Nashville.
El nuevo disco de "The Queen of Rock and Roll" supone el regreso de Wanda Jackson por la puerta grande de la "Roots Music" (música de raíces), precisamente del lugar que ella provenía, música Country, Blues, Rockabilly y posteriormente Gospel.
El anterior trabajo de Wanda Jackson fue producido por otro músico Jack White, y supuso el regreso de la gran dama con voz canalla, al gran público, "The Party Ain't Over" de Nonesuch Records y Third Man Records, propiedad de Jack White.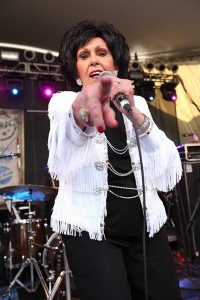 El disco está realizado y grabado por la compañía discográfica estadounidense Sugar Hill Records en Nashville, Tennessee, dedicada a relanzar y proyectar música de raíces norteamericana.
Con Justin Townes Earle, auguramos éxito seguro, más que con el bandolero Jack White, estamos seguros.
Puedes leer la crónica del concierto de Wanda Jackson en Santa Cruz de Tenerife, Islas Canarias el pasado domingo 8 de julio de 2012.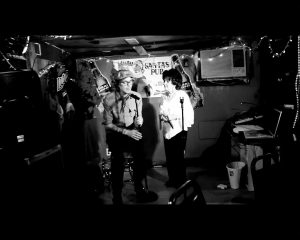 Si quieres conocer más al grande Justin Townes Earle, no dudes en seguir el siguiente enlace para escuchar su más reciente y maravilloso disco "Nothing Is Gonna Change the Way You Feel About Me Now".
Wanda Jackson regresa con un nuevo disco de estudio, el número 31 de su larguísima carrera musical, producido por el genio y cantante Folk Justin Townes Earle, hijo de Steve Earle, que precisamente ayer noche ambos participaban en los premios de la Americana Music como nominados en esta nueva edición.
El nuevo disco de Wanda Jackson "Unfinished Business", incluye diez 10 canciones en la que en una de ellas comparte micro con su productor Justin Townes Earle en "Am I Even a Memory".
Escucha el nuevo disco de Wanda Jackson "Unfinished Business".
Dos canciones del "Unfinished Business" son versiones de Bobby and Shirley Womack "It's All Over Now", canción que popularizarían The Rolling Stones posteriormente y otra interpretación del genio de Woody Guthrie "California Stars," (que popularizarían Wilco y Billy Bragg años más tarde).