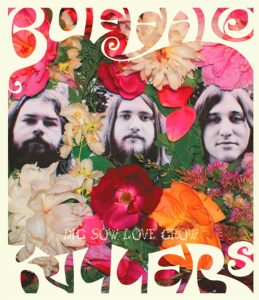 Buffalo Killers publicaban el pasado verano su magnífico cuarto disco de estudio «Dig Sow Love Grow», trío norteamericano compuesto por los hermanos Andrew Gabbard y Zachary Gabbard y Joseph Sebaali, cuyos fundamentos musicales se embriagan de Rock Sureño y Psicodelia, Blues, Swamp y Folk desde el frío estado norteamericano de Ohio.
Buffalo Killers, otra de nuestras bandas favoritas, tras aparecer en un álbum recopitalorio con multiples artistas llamado «Alive at The Deep Blues Fest» como Brian Olive, Radio Moscow o Henry's Funeral Shoe, vuelven a publicar dos temas inéditos «Nothing Can Bring Me Down» y «Baptized» para todos sus fans, por el momento sin ubicación propia y para el deleite de todos sus aficionados, además de aparecer en otro disco tributo al genio de Muscle Shoals, el Otis Readding blanco Eddie Hinton, disco producido por Dan Auerbach llamado, «Dangerous Highway: A Tribute To The Songs of Eddie Hinton».
Buffalo Killers originarios de Cincinnati, llamaron la atención de Chris Robinson tras disco homónimo en el 2006 con «Buffalo Killers», en el que compartieron escenario durante la gira de The Black Crowes.
Escucha "Baptized" de Buffalo Killers.

Dos años más tarde en la misma discográfica de The Black Keys «Alive Naturalsound Records», Dan Auerbach le producía su segundo disco estudio «Let it Ride» (2008), tres años más tarde volvían a publicar un tercer disco «3» que ya confirmaban que estamos ante una de las más mejores bandas de Blues Rock del momento, como son los Buffalo Killers.
Escucha "Huma Bird" de Buffalo Killers
«Dangerous Highway: A Tribute To The Songs of Eddie Hinton», es el último recopilatorio en el que aparecen los Buffalo Soldiers riendiento tributo al músico y genio maldito Eddie Hinton, con Drive By Truckers o Greg Dulli de The Afghan Whigs en el proyecto iniciado por Dan Auerbach de este genio no reconocido por las grandes masas.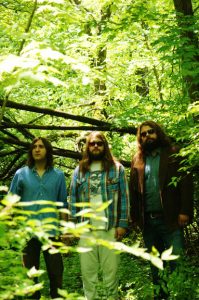 Escucha el nuevo disco de Buffalo Killers «Dig Sow Love Grow»