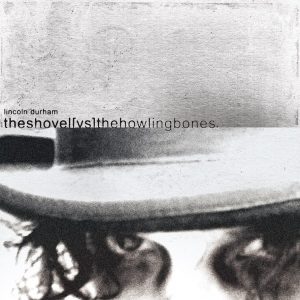 "Have mercy"
Lincoln Durham es sin duda otro avezado nieto y espurio de Robert Johnson, "The Shovel vs The Howling Bones", su disco debut así lo confirma tras seguirle su pista desde hace unos años con aquel EP "Lincoln Durham EP" en el 2010, ahora vuelve a la carga con una exhibición descarnada de Folk, Blues, Bluegrass y Rock pantanoso.
"The Shovel vs The Howling Bones" de Lincoln Durham se publicaba a finales del mes de enero de 2012, voz rasgada y desgastada, una Gibson Gibson HG22 de 1929, como las que utilizaba Clifford Gibson, violín, armónica, sierra, bongós, guitarra Cigar box, una maleta, bombo y crash, o sea un "one man band" adusta, agitando fantasmas como Mississippi John Hurt, Robert Johnson, Fred McDowell o Son House de forma muy cruda y lanzada a un disco de once canciones producidas por dos músicos y productores notables.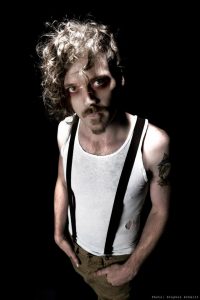 Sus mentores, viejos amigos de forajido de Waylon Jennings o Willie Nelson, como es el cantante Country Ray Wylie Hubbard y el importante músico y productor de talentos como es George Reiff, muy amigo de Ian McLagan y Charlie Sexton,  que nos ha descubierto a The Mastersons, The Band of Heathens, Beaver Nelson, Ian Moore, Shinyribs o Sheboygan, han puesto toda la carne en el asador con el jóven tejano y su primer larga duración "The Shovel vs The Howling Bones", de Lincoln Durham.
Escucha "The Shovel vs The Howling Bones" de Lincoln Durham.
Su primer EP, "Lincoln Durham EP"  hace dos años era el adelanto de su nuevo disco, en el que colaboran Alissa Durham a los coros y el ex Georgia Satellites Rick Richards en el imponente "The Shovel vs The Howling Bones", alaridos a base apaleamiento de guitarras, bombo y voz enlodada de lo más profundo del Delta que llega a clavarse en cada uno de los astrágalos al golpear en suelo con nuestras botas al ritmo fantástico de la música de Lincoln Durham.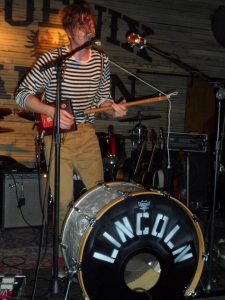 Lincoln Durham y su nuevo disco "The Shovel vs The Howling Bones", es otro de los mejores disco del año por méritos propios, ingenio, talento y once maravillosas canciones que no te dejan indiferente, "Clementine", "Living This Hard", "How does a Crow fly" o "Love Letters" son claros ejemplos de energía y fuerza viciosa que hace que no pares de escuchar su nuevo disco, recomendable cien por cien, ni que decir de sus grandiosa de componer, habla y escribe muy claro sobre traiciones, muerte, asesinatos y amor, Ryan Bingham debería cuidar sus espaldas, Lincoln Durham anda muy cerca,   ¡discazo como la copa de un pino, all down the line!.
Lincoln Durham está inmerso en la composición de nuevas canciones para su siguiente y segundo disco de estudio.
"Have mercy".