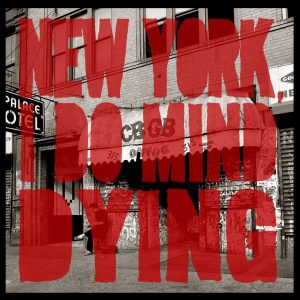 The Last Internationale confirman nueva gira europea para el 2013 con fechas por confirmar, en la que presentarán su nuevo EP titulado "New York, I Do Mind Dying", que estará disponible el próximo 8 de enero de 2013.
The Last Internationale, comienzan su gira europea el 13 de febrero en Portugal, con una fecha confirmada el Festival Son de Vez el 16 de febrero, siete ciudades españolas entre febrero y marzo del 2013, entre las que se encuentran Avilés, Alcalá de Henares, Almansa, Aranda de Duero, Las Palmas de Gran Canaria, La Laguna en Tenerife y Barcelona y fechas aún sin confirmar en Francia e Italia.
https://youtu.be/QAmz7DNH7Vw
The Last Internationale es una prometedora y socialmente comprometida banda fundada por Edgey (guitarra), de padres portugueses de Arcos de Valdevez, y Delila Paz Hdez (voz y armónica) de padres portorriqueños, cuando Edgey, amante del Blues y el Rock'n'Roll, después de mucho buscar, encontró por fin a la valiente y preciosa Delila en una de sus actuaciones de folk político en un local de la ciudad de Nueva York.
Vídeos realizado por Dirty Rock durante el concierto de The Last Internationale en Las Palmas.
"New York, I Do Mind Dying" es el tercer trabajo de The Last Internationale, su primer trabajo, editado en el 2009 lleva por título el mismo nombre de la banda, "The Last Internationale" y su segundo disco "Choose Your Killer",  salió al mercado en el 2011 ambos, bajo el sello Manifesta Records and DIT Records.
Los neoyorquinos presentan su nuevo Extended Play (EP),  "New York, I Do Mind Dying" con un libreto de cuarenta páginas,  que contienen fotos de la grabación  del disco, fotos de toda la gira europea y en el barrio de Brooklyn en Nueva York.
"Cod'ine", como el nuevo single de su próximo disco "New York, I Do Mind Dying",  es una versión de la cantante y activista canadiense Buffy Sainte-Marie.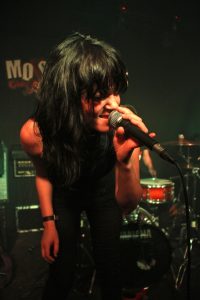 "Cod'ine", escrita por Buffy Saint-Marie en 1963, cuando resultó adicta a la codeína al ser tratada de una infección de garganta,  The Last Internationale la interpretaron durante su concierto en Las Palmas de Gran Canaria el pasado 8 de junio.
The Last Internationale gira europea y española 2013:
-Portugal
16 febrero, Festival Son de Vez
-España
21 febrero, Madrid, Wurlitzer Ballroom
22 febrero, Avilés, Niemeyer Club
23 febrero, Ferrol, Super 8
24 febrero, Burgos, Estudio 27
25 febrero, Almansa, La Cabaña del tío Rock
26 febrero, Orihuela, Auditorio La Lonja
27 febrero, Alcalá de Henares, Ego Live
28 febrero, Aranda de Duero
1 marzo, Las Palmas de Gran Canaria, Paper Club
3 marzo, Barcelona, Sidecar
The Last Internationale estarán en Alemania del 6 al 10 de marzo y en Italia del 12 al 17 de marzo de 2013, presentando su nuevo trabajo "New York, I Do Mind Dying" .