Holly Williams, publica "The Highway", disco co producido por el compositor y cantante Charlie Peacock, para el sello discográfico Georgiana Records, propiedad de la nieta de leyenda del Country Hank Williams y hermano del forajido Hank III.
Holly Williams y su tercer disco de estudio "The Highway" que fue publicado el 5 de febrero contó con la participación de Jackson Browne, Jakob Dylan, Dierks Bentley y Gwyneth Paltrow dentro de los estudios Georgiana, casa que fue habitada en su momento por su abuelo y leyenda Hank Williams.
Holly Williams, que en breve cumplirá 32 años, publica su tercer disco en solitario tras los anteriores «The Ones We Never Knew» (2004) y "Here With Me" (2009), nos presenta con "The Highway" un álbum de 11excelentes canciones que nos trasladan a ese belleza y placidez Folk Pop con cortes afilados de Country muy fáciles de digerir.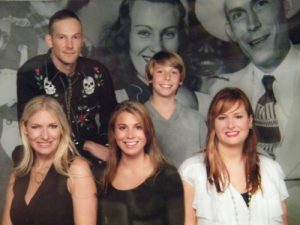 Holly Williams arranca su carrera abriendo conciertos para Billy Bob Thornton, Jewel, o Keith Urban, entre otros. Tras superior un grave accidente de coche, publica su segundo trabajo, en Estados Unidos las críticas le son favorables, hasta Bob Dylan colabora con ella junto a Lucinda Williams, Merle Haggard, Jack White, o Norah Jones, para realizar el proyecto de disco tributo a su padre titulado The Lost Notebooks of Hank Williams, con canciones escritas por ella y anotaciones de su abuelo.
Holly Williams posee una tienda de ropa y una galería de arte en Nashville, en el que de manera itinerante exhibe las mejores obras de fotórgrafos musicales como Henry Diltz, Pattie Boyd o Jim Marshall.
Escucha «The Highway» de Holly Williams.
La voz de Holly Williams es corpulenta y atractiva que nos adentra en su autopista llena de estaciones inhóspitas y polvorientas, donde casi siempre es de noche y las brújulas no existen, nos gusta su disco.
Escucha The Lost Notebooks of Hank Williams