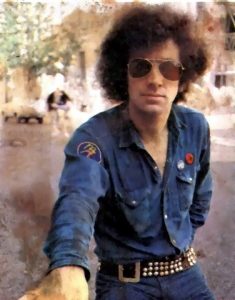 Mick Farren falleció el pasado sábado 27 de julio durante un concierto en Londres a los sesenta y nueve años de edad.
Mick Farren, poeta, cantante de The Deviants, creador de la columna The Titanic Sails At Dawn en la revista New Musical Express durante la década de los setenta como ejemplo contracultura underground británica y pieza básica para entender todo ese movimiento en el Reino Unido, tres de sus discos con The Deviants "Ptoof!" (1967), "Disposable" (1968) y "The Deviants 3" (1969), claves para entender esa mezcla de Garage y Rock Psicodélico que se convertiría en Punk.
Mick Farren además de su faceta como músico en el que en varios de sus discos participaron nombres como Wilko Johnson, Chrissie Hynde, Larry Wallis y Paul Rudolph de Pink Fairies, Wayne Kramer de MC5 o Lemmy de Motorhead, dedicó gran parte de su vida a escribir en la mencionada NME, Los Angeles CityBeat y autor de más de una veintena de libros entre ellos Give The Anarchist A Cigarette y The Black Leather Jacket y relatos sobre Elvis Presley.
Escucha "Disposable" de The Deviants.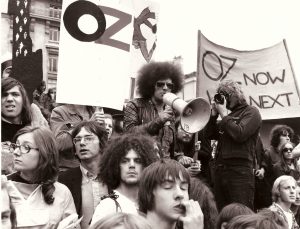 Recordado es aquel momento en el programa de televisión británico David Frost Show en el que un grupo de hippies invadió dicho programa de televisión en 1970 con Mick Farren, Rosie Boycott, y Stuart Maconie estuvieron presentes en aquella invasión, descanse en paz.