Motörhead publican "Aftershock", su nuevo y vigésimo primer disco de estudio, con trece nuevo temas el próximo 21 de octubre, producido por Cameron Webb, tras su último "The World is Yours" y tras conocerse recientemente que Lemmy Kilmister ha pasado por el quirófano para someterse a una operación de corazón.
"Aftershock", el nuevo disco de Motörhead contendrá trece nuevos temas entre los que se destacan Dust and Glass, Knife, Lost Woman Blues, Death Machine, Heartbreaker o Going to Mexico, y está grabado en Maple Sound Studios en Santa Ana, California.
Motörhead, banda británica liderada por Lemmy Kilmister a mediados de los setenta, ex componente de la banda de Rock Psicodélico Hawkwind, lo comforman también Phillip Campbell y Mikkey Dee, banda de rocoso y frenético Rock Metal e inconfundible voz encolerizada.
Escucha "Aftershock" el nuevo disco de Motörhead.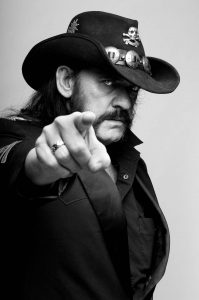 Escucha "Heartbreaker" de Motörhead.
"Crying Shame" es el segundo adelanto oficial del nuevo disco de Motörhead, "Aftershock".
Motörhead a través de Lemmy amante de Chuck Berry, The Beatles, Elvis Presley o los grandes del Rockabilly, no hay más que adentrarse en el mundo The Head Cat, su otra banda junto al Stray Cats, Slim Jim Phantom y Danny B. Harvey de 13 Cats, rememoran todo lo mejor del Rockabilly y Rock & Roll de la vieja escuela, ayudó a forjar bandas como Metallica, Slayer, Megadeth o Sepultura entre otras.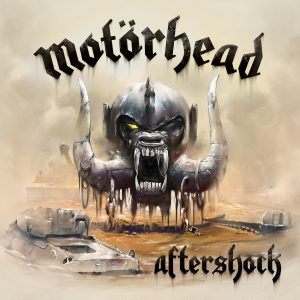 Lemmy y sus The Head Cat en el clásico de Eddie Cochran.
El tracklist del nuevo disco de Motörhead "Aftershock" es el siguiente:
1. Death Machine
2. Heartbreaker
3. Coming Back to You
4. Going to Mexico
5. Courage
6. Queen of the Damned
7. Lost Woman Blues
8. Crying Shame
9. Paralyzed
10. Dust and Glass
11. Coup de Grace
12. Silence When You Speak to Me
13. Knife
Actuación de Motörhead el pasado viernes 2 de agosto en el festival alemán de Wacken con un setlist de 30 minutos y seis canciones.
Setlist de Motörhead en Wacken Festival.
1. I Know How To Die
2. Damage Case
3. Stay Clean
4. Metropolis
5. Over The Top
6. The Chase Is Better Than The Catch
La combinación infalible de Motörhead de Punk y Heavy Metal ayudó a moldear el Trash y Speed, durante más de cuarenta años con discos isuperables como Overkill, Bomber, Not Sleep T'ill The Hammersmith, Ace of Spades,Iron Fist, 1916, We are Motörhead o Inferno, y en la que en diez años, Motörhead llegó a publicar seis discos en estudio, dos directos y un recopilatorio,  lo archivos de la BBC.