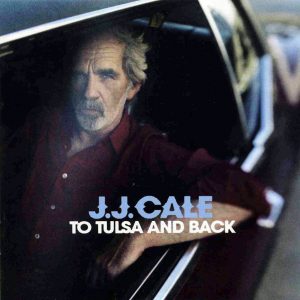 J.J. Cale, compositor, guitarrista,  cantante norteamericano y pionero del sonido Tulsa, murió el pasado viernes 26 de julio a los 74 años de edad, influyendo a artistas del calibre de los Allman Brothers, Wilco, My Morning Jacket, Eric Clapton, Carl Radle, Captain Beefheart, Lynyrd Skynyrd, The Black Crowes o Bryan Ferry entre otros, "Angel", fue su última composición para el nuevo trabajo de Eric Clapton que publicase muy poco en "Old Sock".
El último trabajo de J.J. Cale fue "Roll On" (2009), desde aquel fantástico "To Tulsa and Back" (2004), produciendo y componiendo sus doce canciones y además tocando todos los instrumentos en la mayoría, incluyendo guitarras, pedal steel, baja, baterías, piano y sintetizadores.
Escucha "To Tulsa and Back" de J.J. Cale.
Trailer del documental "To Tulsa And Back: On Tour With JJ Cale" (2006)
"Hey Baby", "Cocaine", "After Midnight", "Crazy Mama", "Call Me the Breeze", "My Gal", "Magnolia", "Travelling Light" o "Sensitive Kind", son alguno de las composiciones más conocidas de J.J. Cale, y no que decir de la obra maestra, "Troubadour" (1976) artífice junto a Leon Russell, The Gap Band, Elvis Bishop o Dwight Twilley del sonido Tulsa, iniciado en Oklahoma en la década de los años cincuenta con la aparición de un disco de Rocky Frisco, pianista de J.J. Cale, "The Big Ten" (1959) con esa combinación de sucio Blues, County, Jazz y Rock, el Southern Rock más sosegado de los años setenta.
Escucha "Troubadour" de J.J. Cale.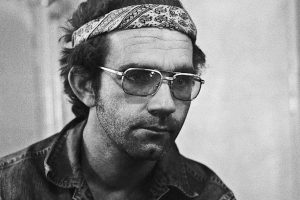 Wilco, My Morning Jacket, Dustin Pittsley Band, Whirligig, Beu Roberson de Pilgrim, Vandervander, Paul Benjamin Band, Gogo Plumbay o Wink Burcham son alguno de los exponentes del nuevo sonido Tulsa, Tulsa Sound.
Vaya año que llevamos, una noticia muy triste, tristísima de uno de los más grandes músicos de la historia del Rock. A la memoria me viene un concierto en el que estuve presente junto a Jason Molina de Magnolia Electric Co., tocando de telonero, imborrable concierto y recuerdo, de una de las mejores noches de mi vida.
"Another good by to another good friend", descanse en paz J.J. Cale.