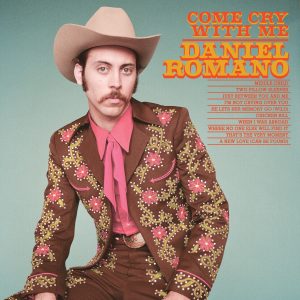 Daniel Romano publica su tercer y maravilloso disco titulado «Come Cry with Me», álbum que está disponible desde el mes de enero con diez suculentas canciones grabadas por este canadiense que no llega a los treinta años, con un acento americano cerrado al límite homenajea el Country de Bakersfield y Honky Tonk de los 40 y 50, George Jones, The Louvin Brothers, Guy Clark,  Hank Williams y sobre todo Gram Parsons, arropado con la vestimenta y traje Nudie Cohn, como mandan los cánones.

«Come Cry with Me» de Daniel Romano es sin duda otro de los discos de año 2013, sus comienzos en Canadá en algunas bandas Punk no llegaban a funcionar, en el 2010 debutaba en solitario con «Working For the Music Man» y un año después con otra maravilla titulada «Sleep Beneath the Willow» (2011), de nuevo dos viajes musicales hacia carreteras de Coutry Rock californiano cantando ágil sobre batallas por ganar.
Daniel Romano se acompaña en su tercer álbum «Come Cry with Me» de Aaron Goldstein (pedal steel guitar), Natalie Walker (violín), Julie Doiron, Misha Bower (Bruce Peninsula), Tamara Lindeman (The Weather Station), y Dallas Good (The Sadies).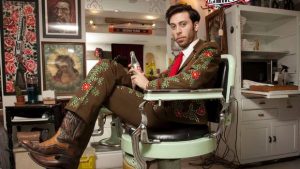 «Come Cry with Me» de Daniel Romano, un disco realmente mágico.