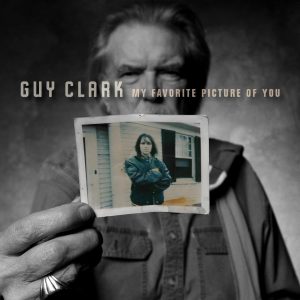 Guy Clark, uno de los nombres clave del Folk y Country norteamericano, grandísimo compositor y sobre todo narrador de historias, publica nuevo disco en solitario «My Favourite Picture of You», el próximo 23 de julio.
Guy Clark, uno de los compositores más respetados del Folk y del Country, tejano hasta la médula perdía a su esposa Sussana Clark el año pasado, pintora y compositoria fue uno de los personajes más influyentes en la escena musical de Nashville de los años 70.
Guy Clark, alabado por las más grandes estrellas de la música popular norteamericana, es conocido en el mundillo como el quinto Highwayman. Kris Kristofferson, Johnny Cash, Waylon Jennings y Willie Nelson alababan el trabajo compositivo del genial artista.

Escucha el primer adelanto del nuevo disco de Guy Clarke «My Favourite Picture».
Emmylou Harris, Rodney Crowell, Steve Earle, Jerry Jef Walker, Holy Axton, Waylon Jennings, John Prine o Rossane Cash son algunos ejemplos de algunos artístas que han interpretado canciones de Guy Clark.
«Old No. 1», su disco debut en 1975, es uno de los discos más importantes de la historia del Folk Rock y Country, temas como  «LA freeway», «Desperados waiting for a train» o «Texas 1947», interpretado previamente por Johnny Cash, supuso el despegue absoluto de este genio de la composición.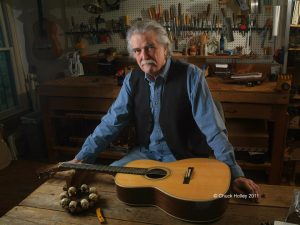 Durante esos años 70, Guy Clark y su esposa Susanna crearon en su casa una especie de templo de encuentro de compositores y músicos de Nashville para crear y componer canciones, "Be Here To Love Me: A Film About» del año 2004, refleja todo aquello.
Escucha «My Favourite Picture of You» de Guy Clark.
Guy Clark fue perfeccionando su música, mejorando su Country fronterizo con influencias del Blues y el Folk de sus amigos Lightnin' Hopkins y Townes Van Zandt. A pesar de su gran discografía, fue incapaz de traspasar las barreras comerciales, y tras varias decepciones en actuaciones con músicos de acompañamiento comenzó a trabajar solo.
«Somedays the Song Writes You» (2009), es el último trabajo de Guy Clark, más de 40 años componiendo,es uno de los músicos más galardonados por la industria, premio a toda una carrera en el 2005 por la Americana Music y Americana Music Association's Lifetime Achievement Award, miembro de la academia de compositores en el 2004, Songwriter's Hall of Fame y su premio hace muy poco entregado por la academia del Country como poeta Academy of Country Music's Poet's award, junto a Hank Williams.
El álbum Americana del año lo ganó el espléndido disco tributo a  Guy Clark,  "This One's For Him: A Tribute to Guy Clark" interpretado multitud de artistas como Willie Nelson, Lyle Lovett, Hayes Carll, John Prine, Emmylou Harris, Kris Kristtoferson, Steve Earle o Joe Ely entre otros.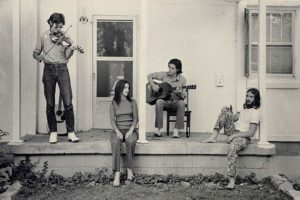 Setlist de «My Favourite Picture of You» de Guy Clark.
1. Cornmeal Waltz
2. My Favorite Picture Of You
3. Hell Bent On A Heartache
4. El Coyote
5. Heroes
6. Rain In Durango
7. Good Advice
8. The Death Of Sis Draper
9. The Waltzing Fool
10. The High Price Of Inspiration
11. I'll Show Me