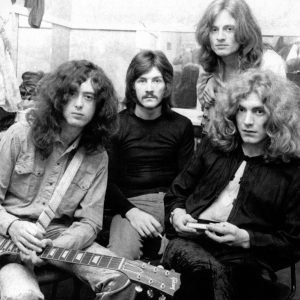 Led Zeppelin (1969), Led Zeppelin II (1969) y Led Zeppelin III (1970) los tres primeros discos de esta grandiosa banda se reeditará el próximo 3 de junio remasterizados por Jimmy Page y acompañados de bastante material inédito, publicándose múltiples formatos como CD, Vinilo, Álbum digital y Caja Súper Deluxe en Edición Limitada.
Led Zeppelin comienza así la reedición de sus nueve álbumes de estudio en orden cronológico, todos remasterizados por Jimmy Page.
Led Zeppelin entre sus rarezas publicará su concierto del 10 de octubre de 1969 en el Teatro Olympia de París, una versión de quince minutos de "Dazed And Confused". mezclas alternativas de cinco canciones que aparecieron en su segundo disco y nunca llegaron a incluirse, y tres canciones inéditas del tercer disco con tema Jennings farm blues, Bathroom sound, y un cóctel explosivo de Keys to the highway y Trouble in mind.
Escucha una versión alternativa al «Whole Lotta Love» de Led Zeppelin.
Escucha «Led Zeppelin I», «Led Zeppelin II» y «Led Zeppelin III» remasterizados con varios extras, tomas alternativas y en directo.
Listado de canciones de los tres primeros discos de Led Zeppelin en esta nueva reedición.
– Led Zeppelin:
«Live at the Olympia in Paris el 10 de octubre de 1969»

1. Good times bad times/Communication breakdown
2. I can't quit you baby
3. Heartbreaker
4. Dazed and confused
5. White summer/Black mountain side
6. You shook me
7. Moby Dick
8. How many more times
– Led Zeppelin II
1. Whole lotta love
2. What is and what should never be
3. Thank you
4. Heartbreaker
5. Living loving maid (She's just a woman)
6. Ramble on
7. Moby Dick
8. La la
– Led Zeppelin III
1. The immigrant song
2. Friends
3. Celebration day
4. Since I've been loving you
5. Bathroom sound
6. Gallows pole
7. That's the way
8. Jennings farm blues
9. Keys to the highway/Trouble in mind