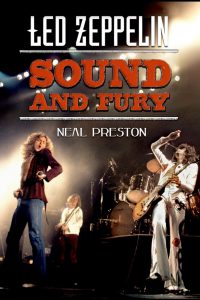 "Sound and Fury" es el libro digital del fotógrafo norteamericano Neal Preston dedicado a Led Zeppelin que se puso a la venta el pasado 15 de abril a través de diferentes portales en la red, cubriendo fotografías de Led Zeppelin desde los años setenta hasta la separación de la banda, Preston fue prácticamente el fotógrafo de la banda.
Led Zeppelin "Sound and Fury", contiene más de 250 fotografías (y más de un centenar permanecían inéditas), 11 entrevistas en video, setlist y memorabilia de la banda, y entrevistas con músicos.
El libro "Sound and Fury", contiene una introducción de Stevie Nicks, cantante de Fleetwood Mac, y comentarios de bandas como Biffy Clyro, Mastodon, My Chemical Romance, Dream Theater o Slipknot.
Neal Preston fotógrafo habitual de estrellas de la música como Queen, The Who, Bruce Springsteen, Fleetwood Mac, Peter Gabriel, Michael Jackson, Whitney Houston, Billy Joel, Heart, Guns'N'Roses o Led Zeppelin entre otros, tomo vital relevancia cuando fue contratado como fotógrafo oficial del legendario concierto "Live Aid" en 1985 en Londres, o del fotógrafo de la serie de conciertos para la cadena de televisión VH1, "Behind the Music".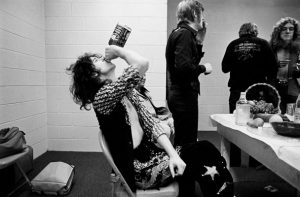 Neal Preston además colabora con las revistas norteamericanas People magazine, Newsweek, Time, o Rolling Stone, además de verlo en multitud de eventos deportivos como combates de boxes, partidos de la NBA, baseball o Copa del Mundo de Fútbol.
Neal Preston vive en Los Angeles y ha participado como fotógrafo en películas de Cameron Crowe como Almost Famous, Vanilla Sky, Elizabethtown, y We Bought A Zoo.