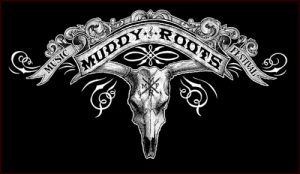 Muddy Roots Music, organización norteamericana en pro de la música de raíces presidida por Jason Galaz, editará el 19 de abril un vinilo de edición limitada de 7″ en el día del disco, Record Store Day, de The Sonics con la canción «Bad Betty» y «I Like it Small», tema de Mudhoney.
Para adquirir este vinilo de The Sonics y Mudhoney editado por Muddy Roots Music puedes enviar un email a nashvillerockabilly@gmail.com o visitar su catálogo en su sitio web https://muddyroots.myshopify.com/collections/muddy-roots-merch.
Escucha a Mudhoney en su vídeo «I Like it Small».
El sello discográfico Muddy Roots Records localizado en el este de Nashville, edita un vinilo de 7″ cada mes y cuatro de 12″ al año, entre los que destacan los de artistas tan importantes como Exene Cervenka, Sean Wheeler of Throwrag, Zander Schloss of The Weirdos and Circle Jerks, Wanda Jackson, Lemmy Kilmisters rockabilly band Headcat, The Monsters, The Goddamn Gallows, The Ettes, Rev. Beat Man, Brownbird Rudy Relic, The Tillers, Joseph Huber, Woody Pines, Rachel Brooke, Daddy Long Legs, o Possessed By Paul James entre otros.
Escucha «Bad Betty» de The Sonics.
Muddy Roots Music también viene organizando desde el año 2009 uno de los mejores festivales underground de música de raíces en Norteamérica y Europa, Cookeville en Tennessee, y en Waardamme, Bélgica, en el que claramente su objetivo de defender y promover a gran escala un proyecto en el que tuviera cabida en un mismo lugar y durante varios días, la fiesta de la música de raíces norteamericana "Roots Music" donde convergen el Roots Blues, Country, Americana, Rockabilly, Folk, Rock & Roll, Old Country, Bluegrass, Hillbilly, Rhythm & Blues, Deep Blues, Traditional Country y Punk Rock entre otros estilos intermedios.
El festival europea comenzó a realizarse en el 2012, denominándose Muddy Roots Festival Europe.