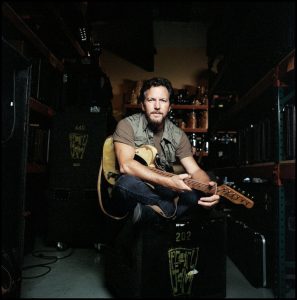 Eddie Vedder ha estrenado una nueva canción «I Won't Hold On», el pasado 6 de mayo durante una girá en solitario en Brasil en la ciudad de Sao Paulo en el Citybank Hall en la interpretó canciones de Pearl Jam y versionó canciones de Neil Young, Karen O, Cat Power y The Ramones.
Eddie Vedder interpretó varias canciones junto con el cantautor irlandés Glen Hansard miembro del grupo de música The Frames y miembro del duo The Swell Season en un concierto compuesto por treinta y dos canciones.
Escucha «I Won't Hold on» la nueva canción de Eddie Vedder.