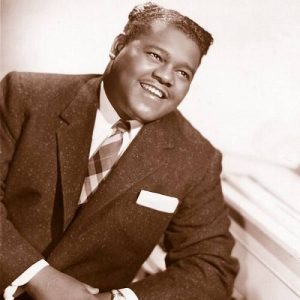 "I am walking to New Orleans…"
Fats Domino "Fat Man", se convirtió, en el músico de color que más discos vendió entre la década de los 40's y 60's en Estados Unidos, junto a Chuck Berry o Little Richard, uno de los pioneros y más grandes de la música popular norteamericana, vendiendo más de 65 millones de discos, hoy 26 de febrero cumple 85 años.
"Blueberry Hill", "Ain't that a shame", "Whole lotta loving", "I'm walkin'"o "Let the four winds blow", llevaron a la cima al pianista y cantante Fats Domino.
Escucha  "Goin' Home", Tributo a Fats Domino, fantástico disco con músicos de la talla de Neil Young, Robert Plant, Dr. John, Tom Petty, Bonnie Raitt, Robbie Robertson, Lucinda Williams, The Skatalites, Los Lobos, Norah Jones o Toots and the Maytals entre otros.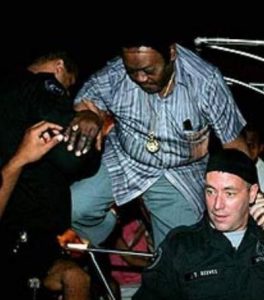 Fats Domino, el pasado agosto del año 2005 fue dado por muerto durante unas horas, cuando apareció el huracán Katrina en Nueva Orleans, su casa en el Distrito Noveno, un barrio negro de la ciudad del Jazz fue arrasada,  Fat Domino y su esposa fueron encontrados y rescatados del tejado de una casa por un helicóptero de la Guardia Nacional.
"I am walking to New Orleans…"