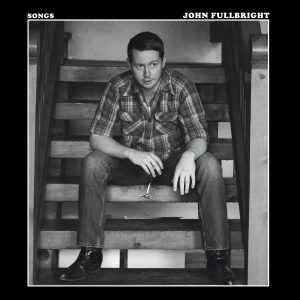 John Fullbright publica su segundo disco de estudio "Songs" de doce canciones publicado en mayo de 2014 tras su espléndido debut "From the Ground Up" (2012) y en el que ahora vuelve a deslumbrar con su exhuberancia musical con su memorable voz y texturas que remiten a lo mejor de Kurt Wagner, Josh Rouse o Josh Ritter, de este veintañero de un pueblo que no llega a doscientos habitantes en una ciudad de Oklahoma y a los seis meses de publicar su primer álbum era nominado a un Grammy y premio de la Americana Music en el 2013.
John Fullbright y su música evoca esa sensación de gozo parecida de estar en medio de la nada y sentirse libre y en paz, con un álbum "Songs" que reivindica ya por si sólo se un tesoro, con ese poso de justa melancolía perfecto para poder disfrutar mientras viajas en coche, avión, tren observando el paisaje.
John Fullbright ha encontrado una vía para dotar el Folk Rock Pop de atmósfera propia, de una carrera en plena ascensión con solamente dos discos de estudio y un directo "Live at the Blue Door" (2009) tres años antes de su debut en un estudio de grabación.
Escucha "Songs" de John Fullbright.
"Songs" de John Fullbright otro de los mejores discos del 2014.