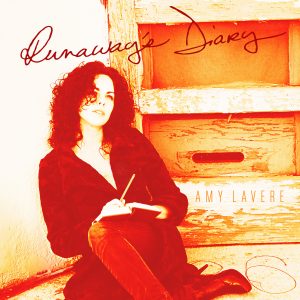 Amy Lavere publica «Runaways's Diary», cuarto disco de estudio de la compositora, cantante, actriz y contrabajista norteamericana, de doce canciones el pasado 27 de mayo en la que la emergente artista tiene como proyectos paralelos el súper grupo Folk The Wondering (Luther Dickinson de North Mississippi Allstars), Shannon McNally, Valerie June y Sharde Thomas) y Motel Mirrors (John Paul Keith, Shawn Zorn).
Amy Lavere deslumbró a todos desde sus inicios en el 2006 con un maravilloso disco debut «The World is Not my Home» con su misteriosa Americana mezclando Rock Sureño, Country, Folk y Jazz gitano.
El prestigioso productor y músico de sesión de Muscle Schoals Jim Dickinson (padre de Luther y Cody Dickinson North Mississippi Allstars) la reclutó para grabar otro gran disco, su segundo «Anchor and Anvils», siendo nominada ese año para los premios de la Americana Music y abriendo habitualmente conciertos para Seasick Steve y Lucero en grandes giras.
«Stranger Me» (2011) el tercer álbum de Amy Lavere cuatro años después sería otro atípico álbum de Americana que se alejaría un poco de su sonido habitual, pero acrecentando su nombre por terrenos conocidos, sin renunciar a la desvergonzada invasión de cualquier otro género que permita el enriquecimiento de su propio hábitat como lo hace ahora en «Runaways's Diary», uno de los mejores discos del 2014.
Escucha «Runaways's Diary» de Amy Lavere.
«Runaways's Diary» de Amy Lavere mezcla temas originales con versiones de Townes Van Zandt («Where I Lead Me»), John Lennon («How?»), Ned Miller («Dark Moon»), y Mike McCarthy («Lousy Pretender»).
Tim Regan , Steve Selvidge , Will Sexton, Shawn Zorn , George Sluppick, Sam Shoup, Jim Spake, Sharde Thomas, Paul Taylor y John Paul Keith participaron en la consecución del nuevo y espléndido disco de Amy Lavere «Runaways's Diary».