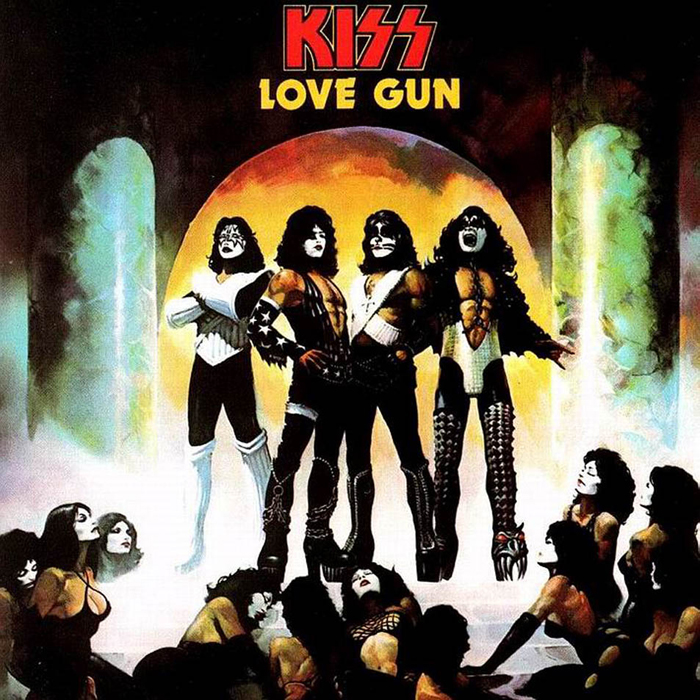 Kiss reeditan "Love Gun" (1977), uno de los mejores discos de los neoyorquinos el próximo 4 de noviembre con varios discos con material inédito, libreto y entrevistas.
"Love Gun" de Kiss lo componen grandes temas como "Plaster Caster", canción inspirada en Cynthia Plaster Caster, la famosa groupie por tomar moldes a los genitales de estrellas del Rock, "Shock Me", escrita sobre Ace Frehley que sufrió una descarga eléctrica durante un concierto en Lakeland en Florida, Christine Sixteen, Then She Kissed Me, versionando el clásico de The Crystals en 1963.
"Love Gun" de Kiss contiene también una entrevista realizada en 1977 a Gene Simmons, además de tres temas  inéditos en directo  procedentes de una actuación en The Capitol Centre de Landover (Maryland) en diciembre de 1977, como fueron "Love Gun, Christine Sixteen y Shock Me".
El libreto contiene notas especialmente escritas por Joe Elliott de Def Leppard, actualmente de gira con Kiss.
Trailer de la edición de lujo de los neoyorquinos:
Escucha "Love Gun" de Kiss.