Gov't Mule publica "Dark Side of the Mule" un triple disco en directo grabado en Boston en 2008 versionado grandes clásicos de Pink Floyd hoy 15 de diciembre, concierto grabado en el Boston Orphium Theatre la noche de Halloween, además Warren Haynes y los suyos tienen preparado la publicación de "Sco-Mule" otro disco en directo junto al guitarrista de Jazz John Scofield grabado en 1999 en Atlanta junto a su formación original Warren Haynes, Allen Woody y Matt Abts además de su teclista Dr. Dan Matrazzo.
Escucha "Spanish Moon", primer adelanto de "Sco-Mule", nuevo directo de Gov't Mule y John Scofield.
Gov't Mule publicó también el pasado mes de noviembre "Stoned Side of the Mule: Volume 1", nuevo disco en directo versionando a The Rolling Stones en un concierto celebrado en Filadelfia en el 2009 junto a artistas invitados como Jackie Greene (Phil Lesh & Friends, Black Crowes, Trigger Hippy) y el saxofonista Steve Elson (Stevie Ray Vaughan, Radiohead, David Bowie), adelanto de su próximo volúmen II dedicado a los Stones.
Escucha "Sco-Mule" de Gov't Mule y John Scofield.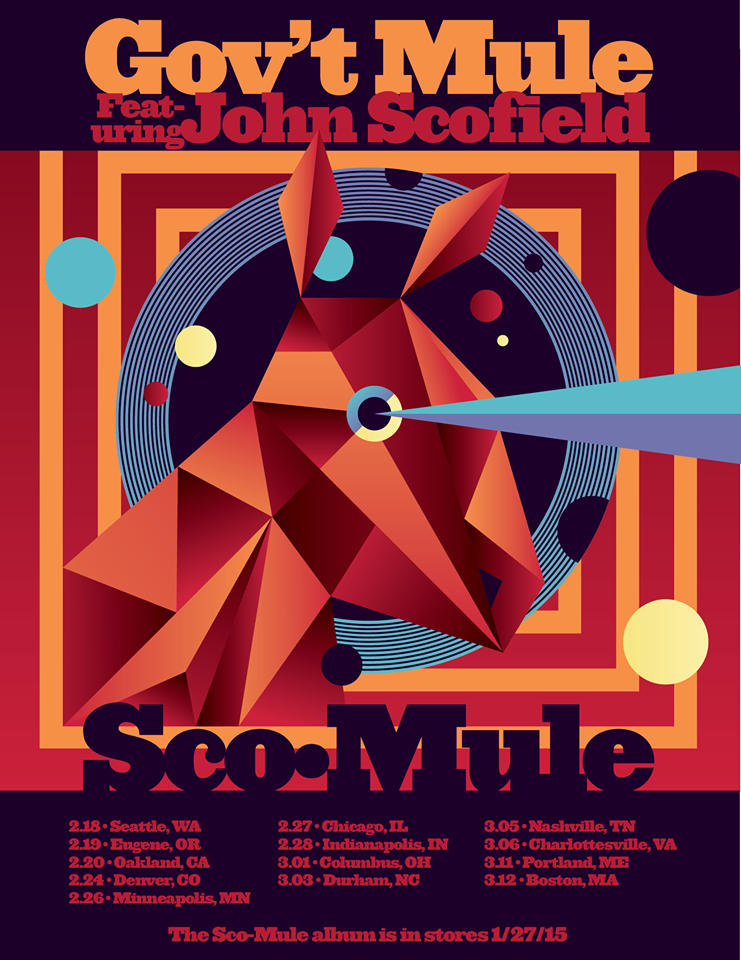 Escucha "Dark Side of the Mule" de Gov't Mule.
Gov't Mule publicará el próximo mes de marzo de 2015 "Dub Side of the Mule", 45 minutos de canciones Rreggae versionando también temas de Pink Floyd con ivitados especiales como Toots Hibbert, fundador de los emblemáticos Toots & the Maytals, John Popper y Gregg Allman entre otros, todo grabado en fin de año de 2006.