Con entradas agotadas desde hace semanas, recibía la madrileña sala El Sol el esperado regreso de The Long Ryders. No contaban con disco nuevo que presentar, pero sí con el legado de unas canciones que los aficionados al country-rock americano se resisten a olvidar.
Diez años han transcurrido desde su última gira de reunión (y de su anterior visita a Madrid) pero nadie diría que los años pasan por ellos. Si sus canciones, superando mayormente las tres décadas, ya han roto la barrera del tiempo para convertirse en clásicos atemporales, por su parte los músicos que las interpretan mantienen también un notable estado de forma en directo.
Comenzaban con 'Tell It To The Judge On Sunday' seguida de 'Lights Of Downtown', de su primer y segundo LP respectivamente y en los que basaron la mayor parte de la actuación en detrimento del tercero. 'Run Dusty Run' daría paso a 'I Don't Care What's Right, I Don't Care What's Wrong', del EP 10-5-60. Tras 'Years Long Ago' llegarían 'Gunslinger Man', 'A Stitch In Time' e 'Ivory Tower'. La versión de Flamin' Groovies 'I Can't Hide' precedió a 'Too Close To The Light', y volvieron a recurrir a composiciones ajenas con 'I Want You Bad', temazo de NRBQ que muchos otros músicos han tomado prestado, como Dan Baird o Dave Edmunds. Con 'Capturing The Flag' y 'I Had A Dream' llegaban a la recta final.
Tanto Sid Griffin como Stephen McCarthy y Tom Stevens alternaban a las voces con plena solvencia y, junto con el batería Greg Sowders, todos parecían disfrutar con el repaso a su corta pero firme discografía. Ninguna señal que delatara todo el tiempo que llevaban sin tocar juntos. Sin dejar apenas margen a discursos o presentaciones, siguieron recuperando buena parte de sus tres álbumes: tras 'Final Wild Son', 'Man Of Misery', 'You Can't Ride the Boxcars Anymore' se despedían con '(Sweet) Mental Revenge' y 'State Of My Union'.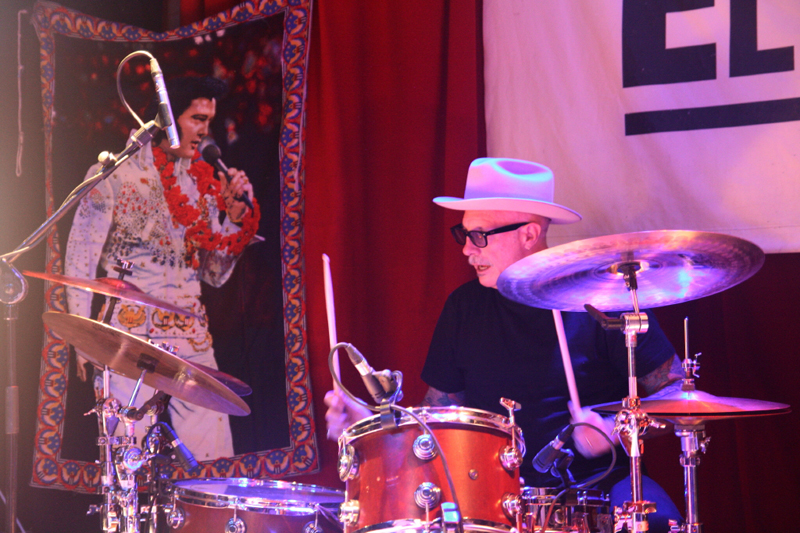 Después de hacerse de rogar para los bises como es habitual, volvían a ocupar el escenario. Sid presentaba la siguiente como "una canción especial de un grupo especial" y a continuación 'Have You Seen Her Face' nos recordaba la admiración que profesan por The Byrds. Pero todavía faltaba uno de sus himnos definitivos. 'Looking for Lewis and Clark' marcaba el momento culminante de la noche, con todo el público participando a los coros y disfrutando de los últimos acordes de un concierto especial.
No sabemos si tardarán otros diez años en reunirse pero al menos la visita de Sid Griffin en solitario a principios del año que viene y el próximo disco de su grupo Coal Porters, también previsto para el 2015, nos ayudarán a no echarlos tanto de menos.
por CGM