Mike Farris publica "Shine for All the People", tercer y maravilloso disco de estudio del líder de una de las mejores bandas de Rock sureños de los últimos tiempos, los Screamin' Cheetah Wheelies, un apabullante y espectacular disco de diez canciones con el Soul & Blues sureño y el Gospel de Nueva Orleans como protagonistas abarrotado de coros espirituales, pianos y Hammond B3 e instrumentos de viento, todo un recorrido por las músicas tradicionales y modernas de esa maganifica zona del sur de Estados Unidos.
Mike Farris confirmó su único concierto en España el próximo 29 de mayo de 2015 en el festival Maz Basauri (Bilbao) en un espectáculo llamado "An evening with Mike Farris performing Rock and Soul Classics", en el que Julián Maeso e Igu Allnighter compartirán escenario esa misma noche.
"Shine for All the People" de Mike Farris nos recuerda a una elegante y agradable manada de caballos, pero totalmente desbocada, regozigándose en los espíritus y canciones de Donny Hatthaway, Johnnie Taylor, Tyrone Davis, O.V. Wright o Al Green.
Mike Farris blanco pero de auténtico corazón negro, incluye en su disco el documental sobre la grabación de su nuevo disco "Shine for All the People", tercero en su cuenta tras sus comienzos en solitario con "Goodnight Sun" (2002), "Salvation Lights" (2007) obteniendo el galardón al mejor artistas emegente del 2008 en los premios Americana, el directo "Shout! Live" (2008) ganando el premio al mejor álbum Gospel tradicional por  los DOVE Awards (Oscars del Gospel),  y el EP "The Night the Cumberland Came Alive" (2010) se realizó para recaudar fondos para las víctimas de las inundaciones en Nashville ese año junto a artistas de la talla de Ketch Secor y Gill Landry de Old Crow Medicine Show, Sam Bush, Kenny Vaughan, Byron House, entre otros.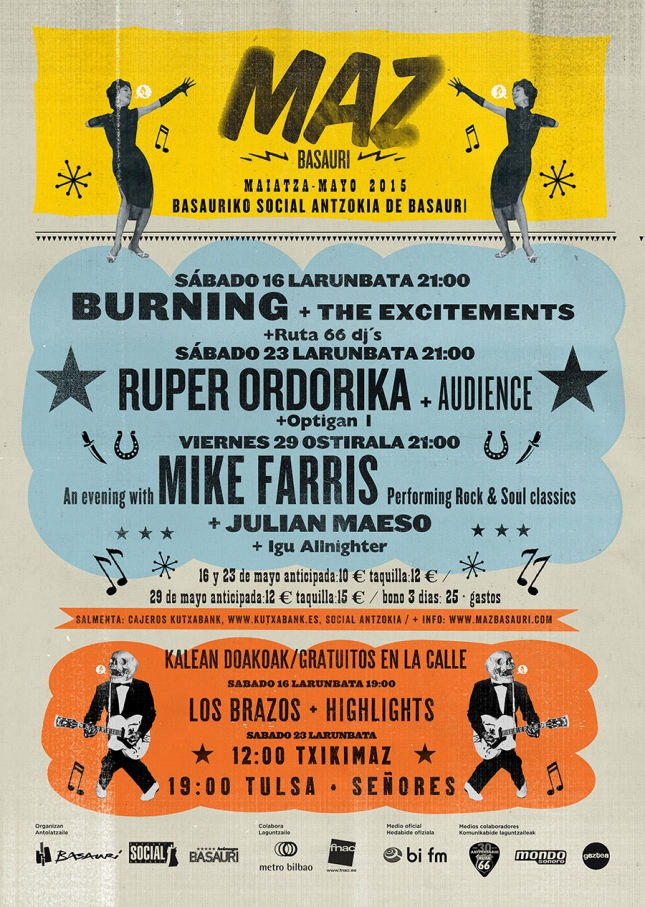 Escucha "Shine for all the People", nuevo disco de Mike Farris.
Mike Farris también participó a los coros en el premiado disco de Patty Griffin en los Grammy "Downtown Church" del 2010 y en el reciente disco publicado por Rodney Crowell este año "Tarpaper Sky" con esa voz a caballo entre Bon Scott, Steve Winwood y Al Green.
"Shine for All the People" de Mike Farris es uno de los mejores discos del año 2014, a quienes gustan subidones de intensidad y explosiones de voz podrán degustarlas en una próxima gira de Mike Farris por Europa y España en el 2015, atrás queda su apoteósica actuación en el Azkena Rock Festival del 2009 y su gira española en el 2010.