JD McPherson publica «Let the Good Times Roll» segundo disco de estudio de once canciones tras su magistral debut con "Signs & Signifiers" en 2010, y su reciente EP de versiones publicado el pasado mes de octubre un EP de versiones titulado "The Warm Covers" en el que versiona clásicos de Billy Boy Arnold, Jimmy Highes, Nick Lowe o Alabama, a la venta el próximo 10 de febrero.
JD Mcpherson en el programa de televisión de David Letterman.
«Let the Good Times Roll», el nuevo disco de JD McPherson está coproducido por Mark Neill (The Black Keys, Old 97s, Los Straitjackets) y el de Oklahoma junto a su banda compuesta por Jimmy Sutton (al contrabajo), Jason Smay (batería), Ray Jacildo (teclados) y Doug Corcoran (saxo, guitarra y teclados), grabado en tres estudios diferentes (Soil of the South Studio en Georgia,con Alex Hall en HiStyle Studio en Chicago, y con Michael Trepagnier en 3CG Studio en Oklahoma. McPherson also co-wrote the song "Bridge Builder" with Dan Auerbach.
JD McPherson presentará su nuevo disco "Let the Good Times Roll" en la decimocuarta edición del Azkena Rock Festival 2015 que se celebrará los días 19 y 20 de junio en Vitoria-Gasteiz junto a las bandas ya anunciadas Blacl Mountain, Off!, Eagles Of Death Metal, Powersolo, Sven Hammond, ZZ Top, Red Fang, Chuck Ragan and The Camaraderie, The Drubovniks y Highlights.
JD McPherson implora a todos sus héroes de hace más de cincuenta años en su nuevo disco, tra debutar en el 2010 con el magnífico "Signs & Signifiers", disco en el que colaboraron miembros de The Del Moroccos & The Four Charms y producido por Jimmy Sutton (Mighty Blue Kings), supuso el despegue definitivo de este nuevo genio que recuerda al mejor Chuck Berry, Little Richard,  o Sam Cooke.
Escucha el disco al completo «Let the Good Times Roll» de JD McPherson.
Listado de canciones de «Let the Good times Roll», nuevo disco de JD McPherson.
1. Let The Good Times Roll
2. Bossy
3. It's All Over But The Shouting
4. Bridge Builder
5. It Shook Me Up
6. Head Over Heels
7. Shy Boy
8. You Must Have Met Little Caroline?
9. Precious
10. Mother Of Lies
11. Everybody's Talking 'Bout the All American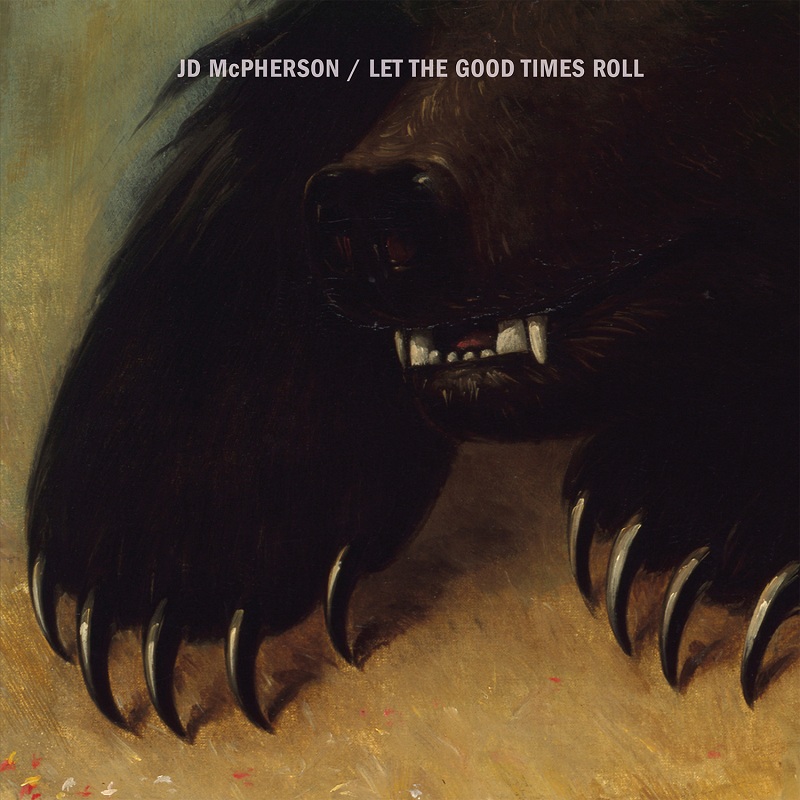 Escucha el disco al completo «Let the Good Times Roll» de JD McPherson.