The Freeway Revival presentan en España su segundo y magnífico disco "Over the Mountain" publicado el pasado mes de noviembre de 2014 tras "Songs from Home" (2012), de este quinteto natural de Virginia formado en 2009 por los hermanos hermanos Adam y Jonathan Clayton, Joey Lee, Keith Harry y Mike McCue. "Over the Mountain" es un delicioso decálogo de música de raíces norteamericana que van desde el Rock Sureño, Soul, Blues y Folk caliente y a punto de explotar, una mescolanza entre The Band, The Eagles, The Marshall Tucker Band y The Rolling Stones.
"Over the Mountain" de The Freeway Revival fue producido por prestigioso John Ryan (Frank Sinatra, Black Oak Arkansas, Lynyrd Skynyrd, Allman Brothers, The Gap band, Santana) y contó con la colaboración en el disco del bajista de Gov't Mule, Jorgen Carlsson.
The Freeway Revival dentro de esta gira europea que comienzan en España con  perseverancia y buenas canciones, se sacarán de debajo del ala de sus sombreros una colección de temas  que demuestran que su pasado es parte de su presente, vitalidad y buen rollo, disco que cala hondo su último "Over the Mountain", uno de los grandes discos de año 2015.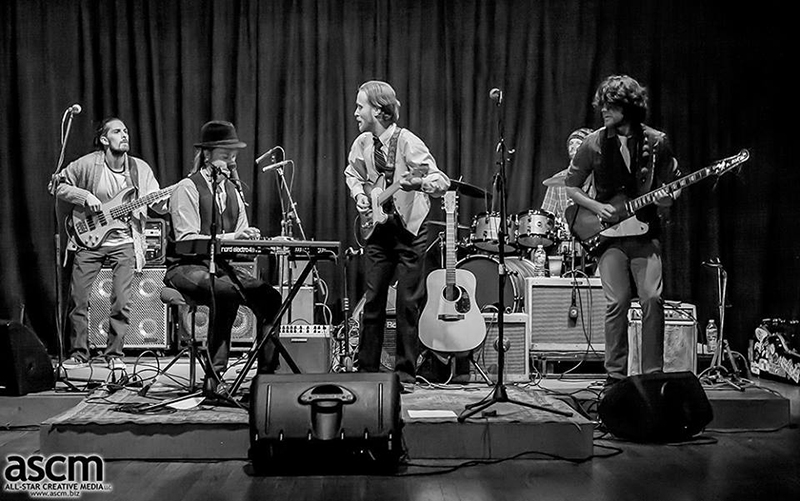 Escucha "Over the Mountain", el nuevo disco de The Freeway Revival.
Fechas de la gira española de The Freeway Revival 2015:
26 de noviembre en Plasencia, Sala Impacto
27 de noviembre en Cangas del Morrazo, Salason
28 de noviembre en Avilés, Centro Niemeyer
29 de noviembre en León, El Gran Café
30 de noviembre en Madrid, Wurlitzer Ballroom
2 de diciembre en Estepona, Louie Louie
3 de diciembre en Orihuela, La Gramola
4 de diciembre en Castellón, Veneno Stereo
5 de diciembre en Barcelona, Rocksound Almogavers
6 de diciembre en Torredembarra, La Traviesa