The Rubinoos es la formación nacida a principios de los 70 y con miembros originales como sus fundadores Tommy Dunbar,  y Jon Rubin. El grupo californiano ha hecho una re edición en vinilo de sus tres primeros discos, en formato triple lp.
Esta nueva gira nacional de The Rubinoos les ha traído al Loco Club, su casa valenciana y donde daban un concierto el viernes 15 de enero y el sábado 16 de enero por la mañana. The Rubinoos ofrecieron una lección musical y de armonías vocales tocando los temas que les han convertido en estandarte del género, y en un país donde son muy apreciados,llegando a editar con Wild Punk una de sus ultimas referencias.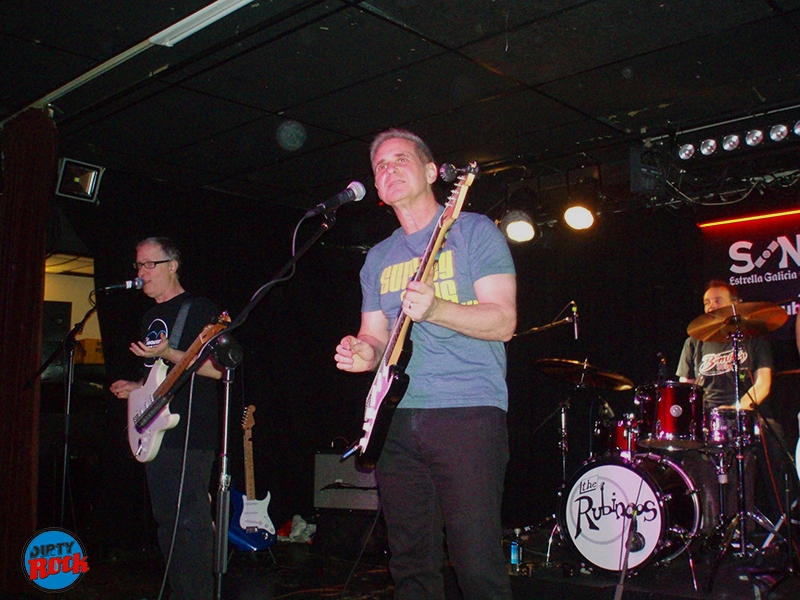 La formación californiana tocaría temas de toda la vida, desde Mr.Sandman a cappella con que empezaban, hasta It must be a word, I wanna be your boyfriend, o versiones varias de clásicos con el I only have eyes for you de los Flamingos, Shake some action de los Flamin' Groovies o I Think We´re Alone Now de Tommy James and The Shondells o el My Girl de los Temptations.
Texto y fotos por Alex Ruiz.