Wilco, uno de los grandes reclamos de esta tercera edición del Vida festival, actuaron el pasado viernes 1 de julio en la segunda jornada de este fenomenal festival en la localidad barcelonesa de Vilanova i la Geltrú. Un festival que se diferencia de la gran mayoría por el entorno donde se celebra, conectado entre el mar y la montaña, con dos escenarios pegados al mar, el Molí de Mar y la Daurada Beach Club, y la Masia Cabanyes donde un pinar da refugio a varios escenarios y refresca a los asistentes, en una gran explanada pedregosa.
Un concierto de Wilco que volvió a fascinar a sus fieles seguidores y creemos que no llegaron a persuadir a aquellos que lo presenciaban por primera vez, quizás por esa primera media hora en la que prácticamente tocaron canciones de sus dos últimos discos «Star Wars» (2015) y «The Whole Love» (2011), más experimentales y cargados de ruido. Aunque no dieron de comer a la boca si alimentaron a un público que disfrutó de sus canciones.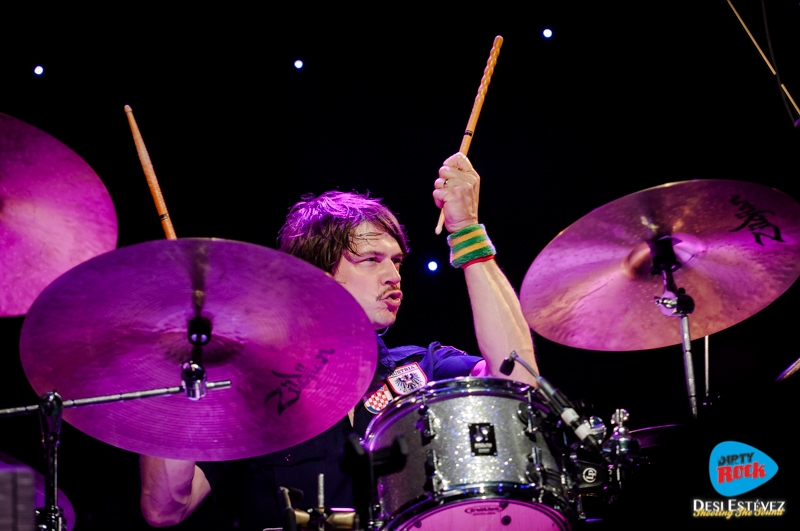 Ese fuego voltaico que caracteriza a los de Chicago  llegaría a partir de Hummingbird, en el que dejarían paso esos dos discos para intercalarlos con sus grandes clásicos, coreadas por varias generaciones en un ambiente cálido y festivo para lo que quedaba de noche. Wilco ya una vez embalados con grandiosos temas como Handshake Drugs, Via Chicago, Spiders, Jesus, etc, Box Full of Letter o Heavy Metal Drummer, asombraron a todos como una perfecta máquina de empaste de sonidos.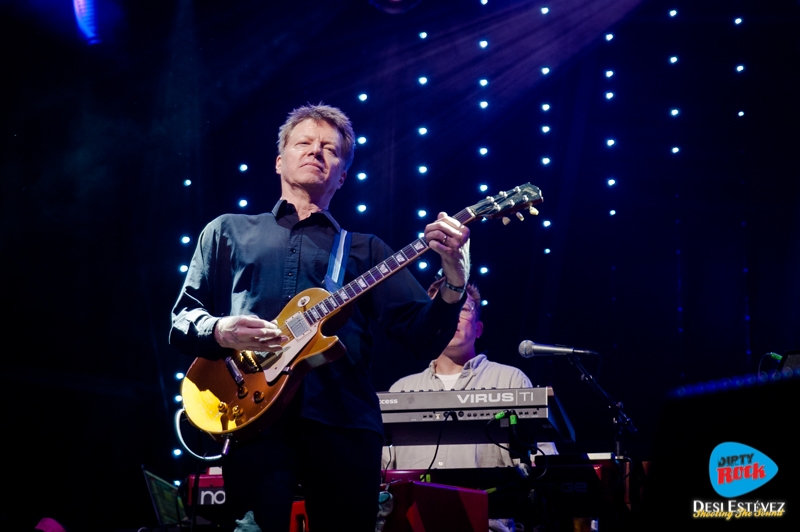 Canciones que comienzan con convulsiones de batería, y con un arsenal de válvulas y pedales, que terminan en madejas excitantes de psicodelia, marca de la casa como ellos dominan, con un final variado con I'm the Man who loves you, Downed on Me, Impossible Germany, The Late Greats para terminar I'm a Wheel, directo apabullante, descarga de energía, austero planteamiento escénico, unas luces adecuadas que actuaban como ametralladoras contra el respetable cuando la intensidad lo requería
Jeff Tweedy y sus cohortes, Nels Cline, guitarrista descomunal quien va a publicar nuevo disco, Pat Sansone multi-instrumentista,Martín Jorgensen, teclados, Glenn Kotche, batería, y John Stirrat, bajo, ellos son Wilco Do you still love rock and roll?".
Fotos de Desi Estévez y texto por Suzanne Candle.