Había ganas de ver de nuevo a Nikki Hill cuando aún no se había cumplido un año desde su visita de noviembre de 2015. Había ganas porque entonces agotamos todos los adjetivos que tenían que ver con fuerzas de la Naturaleza: hablamos de ciclón, huracán, vendaval… y en el estado de arrebatada euforia en que quedamos tras su paso nos preguntábamos si Nikki Hill nos había traído blues o soul o rock. Qué más daba poner nombres a lo que nos hizo felices entonces, sino prepararnos para repetir la experiencia.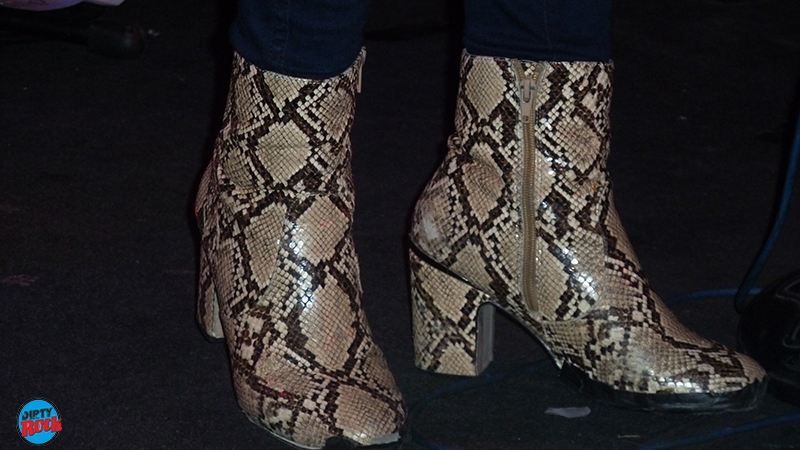 Habíamos leído por ahí que esta vez traía un segundo guitarrista, lo que auguraba una mayor dosis de adrenalina. Así las cosas, la Sala Stereo, nuestro templo, estaba a rebosar, con el cartel de todo vendido, que para ser lunes no está nada mal. Y Nikki Hill, a la que dicen la pantera de Carolina del Norte, dejó su marca en la primera dentellada.
"(Let me tell you 'bout) Luv" fue el arranque con el que dejó muy claro que había venido a por más. Nos colocó en su terreno, que no es otro que el de la pura diversión a toda velocidad rockanrolera. Un tema tras otro durante hora y media de frenesí, con una banda mejorada con la incorporación de Robert Nesbit, cuya guitarra dialoga con la del capo, Matt Hill, el marido de la señora. Se nota la complicidad en el escenario, algo que es natural entre el señor y la señora Hill, pero que se extiende también al nuevo miembro, que ya es como de la casa para ellos.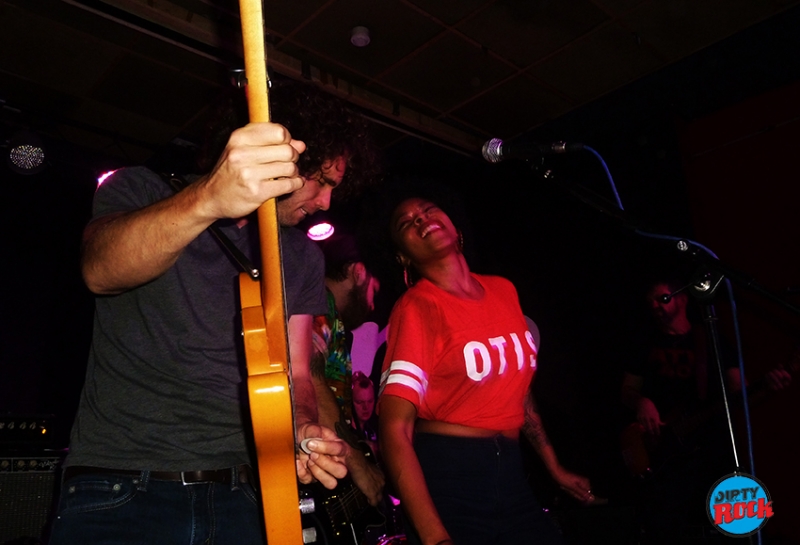 Estas cosas son muy de agradecer porque lo que Nikki Hill nos ofrece no es sólo música sino pasión, y esto se entiende cuando comparas su impecable disco "Heavy Hearts, Hard Fists" con su apabullante directo en el que los temas del disco se transforman en una ceremonia salvaje de música poderosa, desbordan sus propios límites, se alargan en un intercambio de solos de guitarra que la cantante aviva con sus palmas, con su contoneo, con sus paseos de uno a otro solista.
En esta nueva visita, la chica de Carolina del Norte vestía una camiseta con el nombre de Otis pero la realidad es que se dejó el soul en el camerino y directamente nos hizo bailar rock and roll en la plaza del pueblo, o en la Stereo que para nosotros viene a ser lo mismo, poniendo en llamas con su "Sweet Little Rock and Roller" las brasas que Chuck Berry nunca ha apagado.
Fotos y vídeo por Juan J. Vicedo.