All Them Witches aterrizaron por vez primera en los escenarios madrileños el pasado 23 de abril en la sala Caracol. Lo hicieron envueltos en una atmósfera marcada por el contraluz y el humo que inundaba el escenario y que apenas nos dejaba vislumbrar la silueta de los miembros del grupo. Una ambientación muy acorde con el espectáculo que se venía encima, plagado de sonidos poderosos, graves, y en ocasiones reiterativos y martilleantes.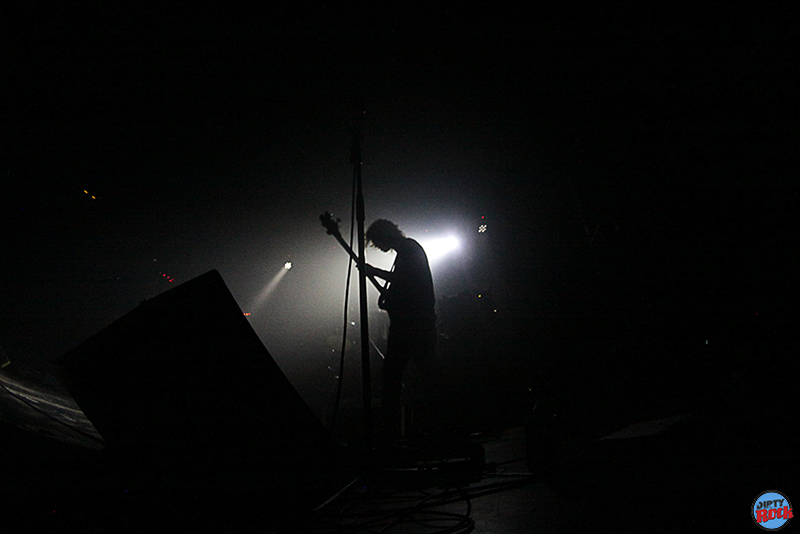 Los estadounidenses aparecieron sobre el escenario mientras sonaban los acordes de War Pigs, de Black Sabbath, preludio de lo nos iban a ofrecer.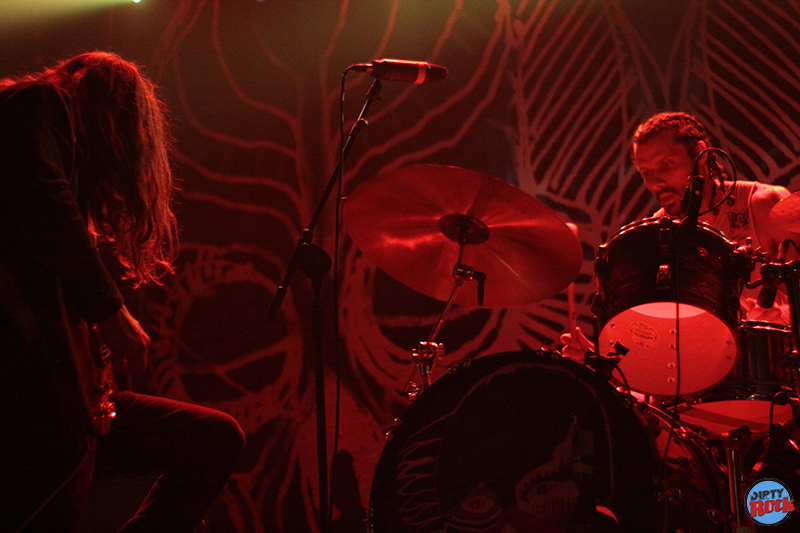 Ya en sus posiciones y con los instrumentos entre manos comenzaron su potente directo con Funeral for a Great Drunken Bird, de su segundo disco Lightning at the Door. El bajo de Charles Michael Parks, marcaba su característica línea rítmica mientras la guitarra de Ben McLeod nos trasladaba con riffs y solos al más puro estilo Led Zeppelin o Pink Floyd en ocasiones. Y por supuesto, sin omitir la imponente figura de Robby Staebler, que tras el set de batería aporreaba la misma sin cesar. La voz de Parks, con una sensación de distancia parecía sacada de un tenebroso recital de poesía y recordaba en timbre y musicalidad a que lo hubiera hecho Ian Curtis de Joy Division.
Un setlist perfectamente ensamblado y con un motivo principal: la presentación del que es ya su quinto disco de estudio, ATW, del que pudimos degustar Fishbelly 31 Onions, Diamond, Rob's Dream, 1st vs. 2nd, Workhorse o Harvest Feast. Sin dejar de lado sus ya 8 años de trayectoria con temas como When God Comes Back, Alabaster o Swallowed by the Sea.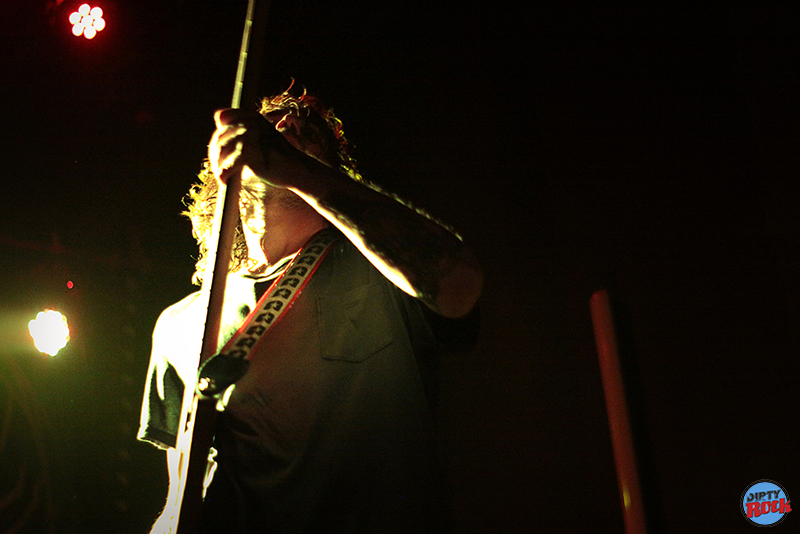 Para finalizar, Talisman, de su disco Dying Surfer Meets His Maker, que marcó la diferencia con respecto al resto del repertorio gracias a su comienzo casi acústico y que pese a endurecerse por el camino fue el punto más ligero de todo el concierto dejando un buen sabor de boca entre los asistentes.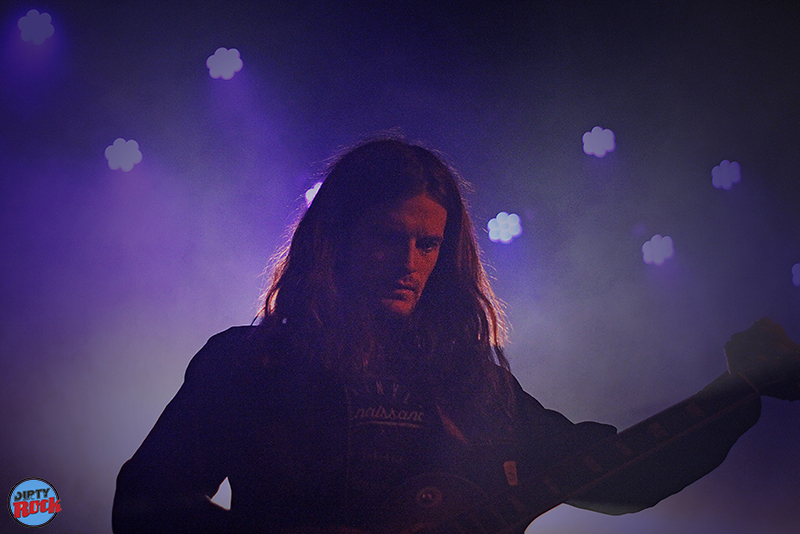 El trío de Nashville, Tenessee, ha sido capaz de recoger y trasladar a nuestro tiempo y con mucha coherencia el legado de la psicodelia y el rock más espeso y oscuro de finales de los sesenta.
Texto y fotos por Isabela Roldán.