Jesse Dayton presenta «Redneck Friend», primer adelanto de su nuevo disco titulado «Mixtape Volume 1» disponible a partir del 9 de agosto.
«Mixtape Volume 1» será un disco de versiones de Jesse Dayton rindiendo pleitesía a todos sus héroes como a ZZ TOP, ,Dr. Feelgood, The Clash, Gordon Lightfoot, Elvis Presley, Townes Van Zandt o Magic Sam entre otros llevando esas canciones hacia su terreno como su primer adelanto «Redneck Friend».
Canción original de Jackson Browne «Redneck Friend» para el álbum «For Everyman» publicado en 1973. Acompañaron a Browne para realizar esta canción, nada más y nada menos que Glenn Frey a los coros, Elton John al piano, Jim Keltner a la batería, David Lindley al slide guitar y Doug Haywood al bajo.
Dave Alvin también versionó «Redneck Friend» para su espléndido disco «West of the West» en 2006.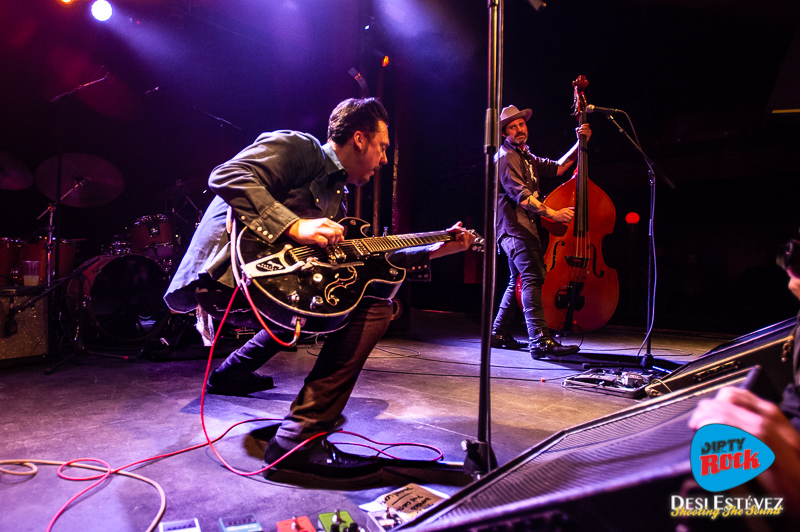 Jesse Dayton nos confesó en su entrevista a Dirty Rock Magazine, que este disco tendrá continuación en una serie de grandes canciones que influyeron en su vida.
Para una muestra. Dayton nos mostró alguna de esas canciones que conformarán sus próximos discos de versiones.