Lo dijimos el pasado 4 de septiembre. Que Bruce Springsteen anunciaba nuevo disco. Su título será "Letter To You" y se publicaría el próximo 23 de octubre. El día de 10 de septiembre se estrena el primer single del álbum de Bruce Springsteen & The E Street Band, "Letter to you".
En su su nueva canción, "Letter to you", Bruce Springsteen que se despoja de lo fútil, se desnuda y emprende un viaje al amor abrazado al viento con certeza y esperanza. Quien camina desnudo no tiene miedo. Todos sus miedos y dudas, están en esa carta para ti.
Bruce Springsteen presenta otro nuevo single "Ghosts". Tema dedicado a su primera banda, Castiles.
El nuevo y vigésimo disco de Springsteen & The E Street Band estará compuesto por 12 temas. El disco está co producido por el propio Bruce y Ron Aniello y grabado en cinco días en el estudio de Bruce en su casa en Nueva Jersey. "Letter to You" incluye nueve canciones de Springsteen escritas recientemente, así como nuevas grabaciones de tres de sus composiciones legendarias, pero inéditas, de la década los 70. Con "Letter To You" regeresa Bruce Springsteen con la E Street Band desde la gira The River 2016, gira mundial catalogada como la más importante del año.

"Songs for Orphans", "If I was the priest" y "Janey needs a shooter" fueron temas algunos escritos en la década de los setenta y que aparecerán en el disco. Temas que han aparecido en discos piratas de descartes, discos de tomas alternativas, en ensayos, o incluso las ha tocado en directo, etc. En "Letter To You" se unen a Springsteen, la E Street Band compuesta por Roy Bittan, Nils Lofgren, Patti Scialfa, Garry Tallent, Stevie Van Zandt, Max Weinberg, Charlie Giordano y Jake Clemons.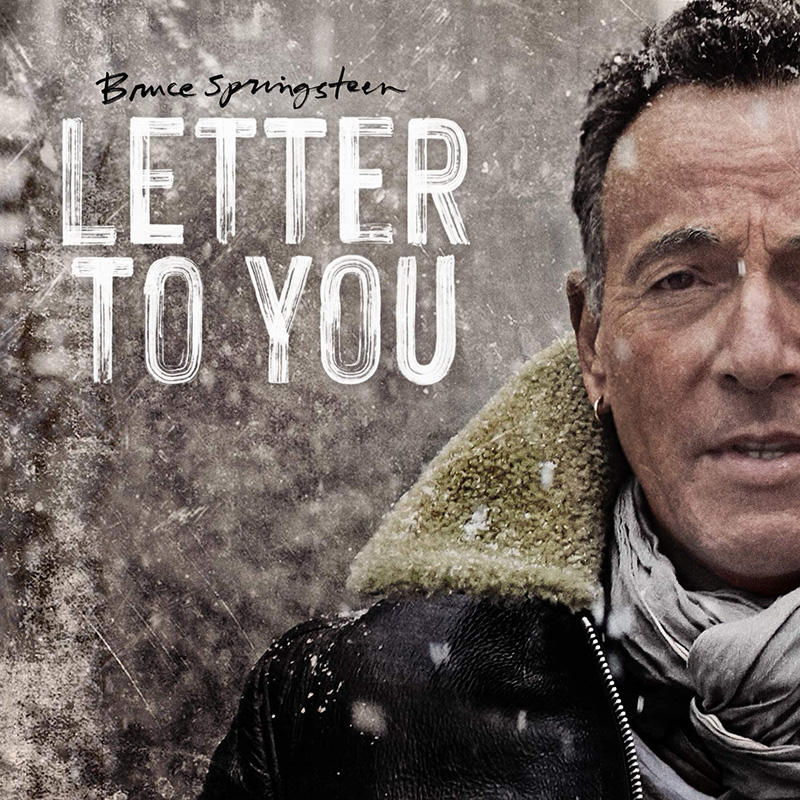 Listado de canciones de "Letter to you" de Bruce Springsteen:
One minute you're here
Letter to you
Burnin Train
Janey needs a shooter
Last man standing
The power of prayer
House of a thousand guitars
Rainmaker
If I was the priest
Ghosts
Songs for Orphans
I'll see you in my dreams