Lemmy antes de su muerte pidió que sus cenizas fueran puestas dentro de algunas balas y fura entregadas a sus amigos más cercanos. Lemmy Kilmister sólo hay uno, incluso después de su muerte. El líder de Motörhead falleció cuatro días después de cumplir 70 años en 2015, una pérdida trascendental para la historia del rock and roll. Seis años después, algunos de los amigos más cercanos de Lemmy aparentemente han comenzado a recibir algo excepcionalmente personal como regalo: sus cenizas, contenidas en una bala con la inscripción de su nombre.
Lemmy Kilmister's ashes in a bullet
Lemmy, before his death, requested that his ashes be put inside a few bullets and given to his closest friends. Even after his death, Lemmy Kilmister leaves us with no doubt that he was one of a kind. The Motörhead frontman passed away four days after his 70th birthday in 2015, a monumental loss for rock and roll. Six years later, some of Lemmy's closest friends have apparently begun to receive something exceptionally personal as a gift: his ashes, contained in a bullet, inscribed with his name.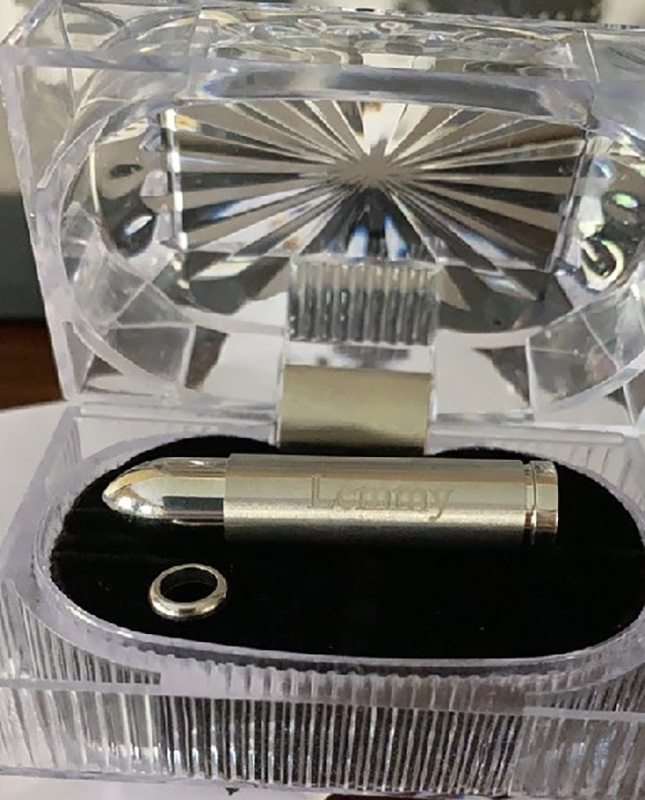 La noticia circuló luego de que Riki Rachtman, el presentador de Headbangers Ball (MTV), mostrara fotos de la caja junto al mensaje. La bala llevaba, además, la particularidad de la inscripción del nombre del líder de Motörhead en el casquillo y un ovillo que ofrece la posibilidad de convertirla en colgante.
The news started to get around after Riki Rachtman, the host of Headbangers Ball (MTV), posted some pictures of a box next to the message. The bullet also had an inscription with the Motörhead leader's name on the casing, and a bail pendant so it could be turned into a locket.