Para The Good The Bad and The Zugly, no tiene que ser tarea fácil salir a calentar la noche madrileña abriendo para Gluecifer, los auto-proclamados "kings of rock", quienes recordaron a Kike Turmix tocando «Do Anything You Wanna Do» de Eddie and the Hot Rods.
For The Good The Bad and The Zugly, it can't have been easy to warm up the crowd in Madrid and open for Gluecifer, the self-proclaimed "Kings of Rock" (who incidentally shared some heartfelt words about the late, great Kike Turmix before honoring him with a cover of Eddie and the Hot Rods' "Do Anything You Wanna Do").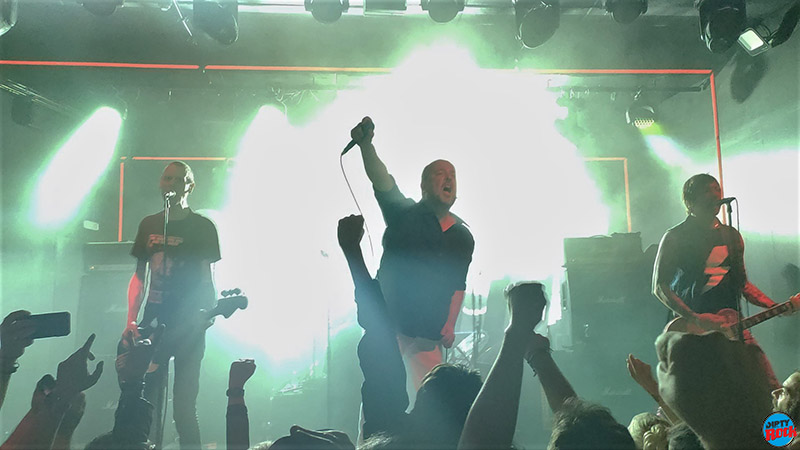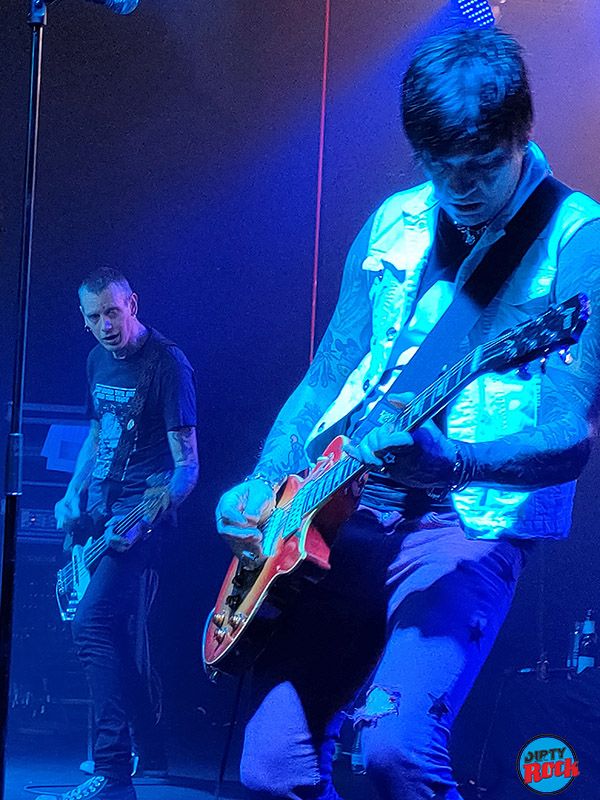 Pero si te presentas en el escenario con un buen puñado de canciones, mucha energía, gran actitud, y al frente de la banda tienes a un cantante tan carismático como Ivar Nikolaisen (vocalista además de los también noruegos Kvelertak), la cosa es menos difícil.
That said, it must be a lot easier when you go out on stage with some good songs, a helluva lot of energy, some gritty rock and roll attitude, and especially, when you have a frontman as charismatic as Ivar Nikolaisen, (who's also the vocalist for another Norwegian band that we love, Kvelertak).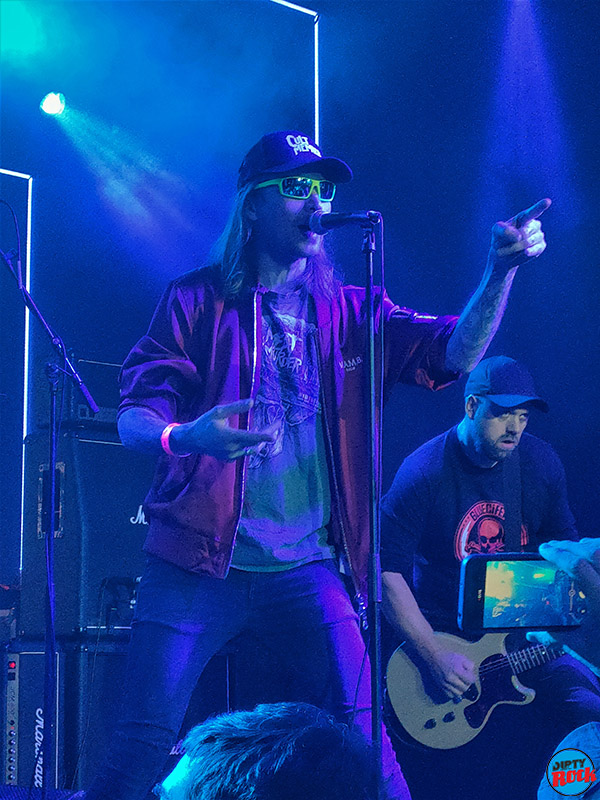 Con canciones como "Song For A Prepper", "Staying with the Trouble" o "Nostradumbass" , con guitarras afiladas, buenas melodías , y unos fantásticos coros que a veces sustituyen en los estribillos a la voz más cruda y gutural de Ivar, dando un contrapunto en cuanto a tonos muy interesante , fueron ganándose al público y calentando el ambiente.
Their set, which included «Song For A Prepper», «Staying with the Trouble» and «Nostradumbass», full of biting riffs, sublime melodies, and top-notch backup vocals that replaced Ivar's raw and guttural voice in some of the choruses, made for a gripping counterpoint in terms of tones. They revved up Madrid's Sala Paqui (previously known as "But") and had the audience in their pocket from the get-go.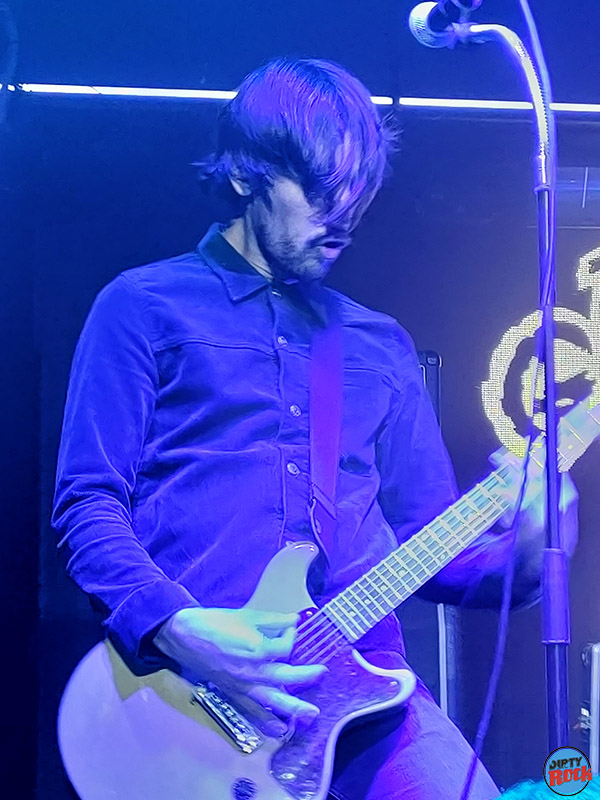 El sonido no fue bueno y el set demasiado cortó para una banda de este calibre, pero Ivar estaba encendido, gritando cada uno de los coros alejado del micrófono y permitiéndose arrancar de las manos el móvil de un tipo en primera fila, para guardárselo durante el resto de la canción en el culo (literalmente) y devolvérselo después como si nada.
Although the sound wasn't amazing and the set was too short for a band of this caliber, Ivar was on fire as he cavorted around the stage and belted out chorus after chorus, at times even without the help of the microphone. He even yanked the cell phone from an ecstatic fan's hands in the front row, and shoved it down the back of his pants during the rest of the set (literally) before he gave it back at the end of the show, as if nothing had happened.
The Good The Bad and The Zugly nos dejaron con ganas de más, esperemos verles pronto de nuevo con su propio espectáculo.
All in all, The Good The Bad and The Zugly left us pining for more. We can't wait for them to come back as headliners – and we hope we don't have to wait too long.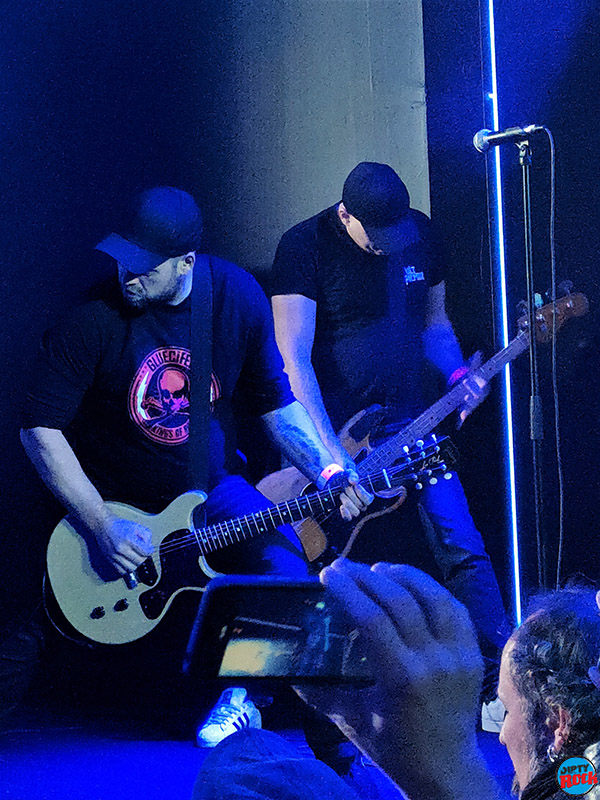 Texto y fotos por Rafael Pajares González.