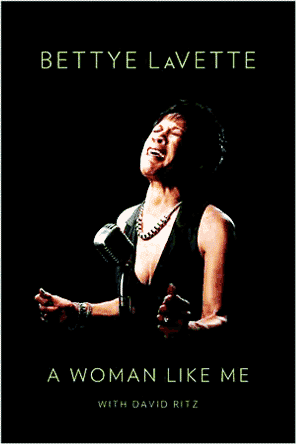 Bettye LaVette regresa con otro disco de versiones "Thankful N' Thoughtful" agradeciendo y celebrando su cincuenta aniversario dentro del mundo de la música con quince fantásticas canciones de Neil Young, Bob Dylan, Sly & The Family Stone, Tom Waits, The Black Keys, Gnarls Barkley, Beth Nielsen Chapman, Ewan MacColl entre otros, producido por Craig Street y publicado el pasado 25 de septiembre, al igual que su libro de memorias "A Woman Like Me".
Bettye LaVette de 66 años con "Thankful N' Thoughtful" , sigue el rumbo marcado por su anterior "Interpretations: The British Rock Songbook" (Interpretaciones: Cancionero del Rock Británico) del 2010, némesis de su juventud, con aquella British Invasión musical que causó muchísimos recelos en Estados Unidos en aquellos tiempos.
Canciones escritas por invasores británicos de veinte años e interpretadas por una afro americana de sesenta y cinco, aquellos chicos ingleses de 20 años, ciegos de LSD en los 60, no se hubiesen preocupado de lo que haría una negra con 66 cuatro décadas más tarde.
Escucha el nuevo disco de Bettye Lavette "Thankful N' Thoughtful".
Keith Richards comentó en su momento sobre Bettye Lavette, "¿cómo es posible que estuviera tanto tiempo desaparecida?  Music's a language that doesn't speak in particular words, it speaks in emotions, and it's in the bones".

Bettye Lavette es el sonido Stax (Memphis) y Fame y Muscle Shoals Sound Studios en Alabama, corre por sus venas (Otis Redding, Don Covay, Wilson Picket, Percy Sledge, …) y legítimo es considerarla ya la sucesora de Aretha Franklin o la malograda y Etta James en estos momentos del soul más clásico, por las similitudes en la forma de cantar y en las temáticas de las letras más cercanas a la tristeza que a la euforia incontrolada.
Bettye Lavette en sus tres últimos trabajos "I've got my Own Hell to Raise" (Pasé por mi propio infierno para superarme), "The Scene of the Crime" (La escena del crimen), disco que ahonda en la fusión entre el soul y rythm & blues con rock sureño y country, cómo no, grabado con los Drive by Truckers, los fantastamas del Fame y Muscle Shoals Sound Studios de Alabama empiezan a aparecerse, voz con olor a aguardiente, vómitos de sentimiento, guitarras twang
"Interpretations: The British Rock Songbook" (Interpretaciones: Cancionero del Rock Británico), definen bien claro la trayectoria de la artista, obras maestras, Grammy, reconocimiento de la industria y propios compañeros, Kennedy Center Honors, comenzó el concierto de la primera investidura del Presidente Barack Obama en el Lincoln Memorial ante más de dos millones de personas, gira el pasado verano con Robert Plant, o Paul McCartney,o recientemente con Eilen Jewell.
Bettye Lavette en Madrid el 22 de marzo de 2011. Videos de Dirty Rock
Bettye Lavette vejada discográficamente y después de más de cuarenta años en la carretera, ahora empieza a tener reconocimiento a la altura de su talento. Casada con trece años y embarazada a los quince, se crió en Detroit, capital de la industria automovilística norteamericana, en una familia en donde cada rincón de su casa olía a bourbon y tabaco, donde el rythm & blues, el soul y el country sonaba en su jukebox.
Bettye Lavette con dieciséis años cuando se encuentra con la "Godmother of Detroit Soul", Johnnie Mae Matthews, la primera mujer afro americana propietaria de una productora de discos, con tan sólo 16 años graba su primer tema para Atlantic Records, de ahí hasta su pequeña incursión en los ochenta en un musical de Broadway, giras con James Brown, Otis Redding y Stevie Wonder su suerte no llegaría hasta mediados del dos mil con "I've got my Own Hell to Raise", espléndido y fantástico disco en el que Joe Henry, otro Tweddy–Vedder, contribuyó al resurgimiento de Lavette; no olvidemos que Henry resucitó a otro torrente soul: Solomon Burke.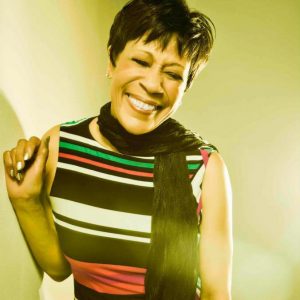 Bettye Lavette ha confirmado nueva gira europea para el 2013 sin confirmar fechas aún. ¿La volveremos a ver como hiciemos en aquel fantástico concierto que presenciamos en Madrid el 22 de marzo de 2011 en la Sala Caracol?
Puedes leer nuestra crónica de Bettye Lavette en Madrid el pasado año 2011.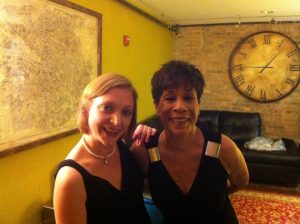 Bettye LaVette and her 50th year in the music industry, and will release her new album, Thankful n' Thoughtful, on Sept. 25 followed by her autobiography, A Woman Like Me, on Sept. 27.
LaVette's latest album tackles covers of classic artists including Bob Dylan and Tom Waits. Lavette also re-imagines songs by newer bands, such as the Black Keys and Gnarls Barkley. She's not afraid to bear her soul and sing from the bottom of her heart, making it clear why Lavette has such staying power as a singer.