Los grandes nombres de la fotografía musical.
Pennie Smith.
El diseño del LP de los Clash, "London Calling", fue un homenaje a la cubierta del primer album de Elvis Presley.
Ambos tienen la misma característica de tipografía rosa y verde, al igual que fotos que muestran la cruda y vibrante energía de los músicos.
La fotografía de Elvis fue tomada por William V. (Red) Robertson. La fotografía de Paul Simonon de los Clash fue disparada por Pennie Smith.
El 14 de diciembre de 1979 se publicaba en el Reino Unido "London Calling", el tercer álbum de The Clash. En Estados Unidos no lo haría hasta enero de 1980.
Pennie Smith estuvo en el tour the "Clash Take the Fifth", allí, el 21 de septiembre de 1979, The Clash tocó en el The Palladium, en Nueva York. A Penni, le gustaba estar con el grupo y sabía como se movía el grupo en el escenario, tenía un sexto sentido para saber de antemano lo que iba a pasar.
Pennie Smith captó el instante justo en que Paul Simonon estrellaba su bajo Fender Precision contra el escenario.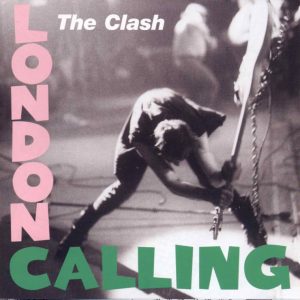 La noche en que se tomó la fotografía, Pennie Smith estaba suficientemente cerca de Simonon con su cámara, para ver y sentir su rabia. Disparó y salió corriendo "porque pensé que venía a por mí", los lectores de de la revista Q magazine , votaron a la fotografía como la mejores de todos los tiempos "The Greatest Rock and Roll Photograph".
La foto al no ser muy nítida, Pennie Smith pensó que quizás no debería haberla usado para la portada, Joe Strummer convenció a Smith de que aquella debía ser la imagen.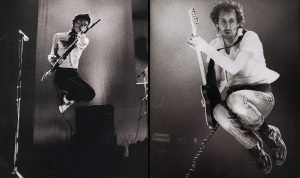 Hoy el instrumento, con el mástil roto, se expone en el Museo del Salón de la Fama del Rock and Roll, en Cleveland, Estados Unidos.
Pennie Smith, en su trabajo para el magazine NME.
Juan Carlos Pestano, Litelestudio (https://www.litelestudio.com/)
Who Shot The Rock Stars?, enlaces a nuestra serie de fotógrafos musicales en Dirty Rock.