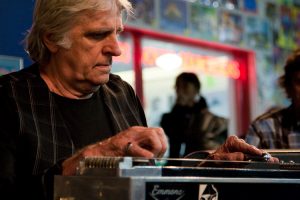 Ben Keith y su "corazón de oro" junto a Neil Young, cumplen hoy 76 años, tras marcharse definitivamente hace tres años en el propio rancho de Neil, Broken Arrow Ranch en California, un 26 de julio de 2010.
Ben Kieth fue uno de los músicos predilectos de Neil Young durante más de cuatro décadas, multiinstrumentista (banjo, saxofón, teclados, dobro, guitarra, slide, etc.) y sobre todo el pedal steel de muchísimas canciones del propio canadiense, un eslabón clave en casi toda su discografía, tan importante como esa correa legendaria "Peace Snake" o la serpiente de la paz, la inconfundible guitarra negra «Old Black" Gibson Les Paul Goldtop del 53, o Larry Cragg, el técnico de guitarra de toda la vida de Bernard Shakey (Neil Young).
Neil Young descubrió el sonido del pedal steel de Ben Keith en "I Fall to Pieces", una bellísima canción interpretada por Patsy Cline en 1961.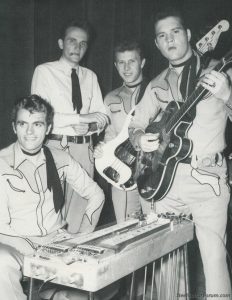 En aquella época Ben Keith participaba como músico de sesión en muchísimas grabaciones en Nashville entre los años 50's y 60's, y es una década más tarde durante un programa de televisión de Johnny Cash, cuando le recomiendan fichar para su próximo trabajo a Ben Keith y que se convirtiese en The Stray Gators, banda de acompañamiento de Neil Young con Jack Nitzsche, Tim Drummond, y Kenny Buttrey para la obra maestra "Harvest" (1972).
"Old Man", "Heart of Gold", "Are you ready for the Country", "Words", "The Needle and the Damage Done", "Harvest", entre otras, uno de los mejores ejemplos para conocer y entender la trayectoria musical de Neil Young.
A partir de entonces, la relación Ben Keith con Neil Young y su esposa Pegi Young se haría más estrecha, convirtiéndose en músico indispensable en la totalidad de la discografía de Neil Young.
On the Beach, Tonight's the Night, American Stars 'n Bars, Comes a Time, Hawks & Doves, Trans , Everybody's Rockin', Old Ways, This Note's for You, Freedom, Harvest Moon, Silver & Gold, Prairie Wind, Chrome Dreams II,  y Fork in the Road publicado en 2007 son los discos en los que Ben Keith participó activamente tanto como en sus giras.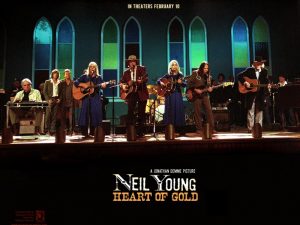 Ben Keith formó parte de las grabaciones de artistas de la talla de The Band, Emmylou Harris, Willie Nelson, Waylon Jennings, Ringo Starr, Linda Ronstadt, Todd Rundgren, Warren Zevon, J.J. Cale, , David Crosby, Graham Nash o Paul Butterfield, ertre otros muchos.
Ben Keith es un grande, otro Crazy Horse como Danny Whitten, y su música y pedal steel está asociado a la gran obra de Neil Young, no lo dudes «Rockin' in the Free World», «Tonight's the Night», «Spirit Road», «Walk On», «Speakin' Out», «The Old Country Waltz», «Four Strong Winds», «Mr. Soul», «Get Back to the Country», «From Hanks to Hendrix», «Harvest Moon», «Silver & Gold» o «Buffalo Springfield Again», magníficos ejemplos para entender su obra en canciones.
No dudéis de escuchar en Navidad «Seven Gates: A Christmas Album by Ben Keith and Friends» (1994), en el que Ben Keith se junta con buenos amigos para recitar canciones navideñas, el mejor disco de la época en mi opinión con invitados ilustres como Neil Young, Johnny Cash, J.J. Cale, y Nicolette Larson.
Escucha «Seven Gates: A Christmas Album by Ben Keith and Friends»
La última vez que vimos a Ben Keith encima de un escenario fue con Neil Young en Madrid, en aquel memorable concierto de Madrid un 27 de junio de 2008 en el Rock in Rio. Puedes leer la crónica, clicando en éste párrafo.