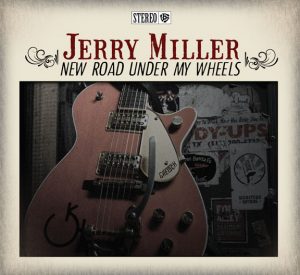 Jerry Miller, guitarrista de Eilen Jewell ha publicado recientemente su álbum debut «New Road Under My Wheels», un viaje con su guitarra Gretsch por esos caminos pedregosos del Rockabilly, Surf Rock, Honky Tonk, Country y Western Swing con sus característicos latigazos Twang, rindiendo tributo a dos de sus grandes héroes Merle Travis, Hubert Sumlin y Doc Watson.
Jerry Miller ha ido moldeando su carrera musica como guitarrista en bandas como The Spurs, The Coachmen, Jack Smith & the Rockabilly Planet, Eilen Jewell o The Sacred Shakers.

Escucha «New Road Under My Wheels» de Jerry Miller.

Jerry Miller grandísimo guitarrista y arma secreta de Eilen Jewell durante sus conciertos, combina en sus doce temas que contiene su nuevo disco en solitario, «New Road Under My Wheels», temas instrumentales, con otros interpretados a las voces de Miss Tess, Roy Sludge, Eric Royer y la propia Eilen Jewell en «What A Little Moonlight Can Do».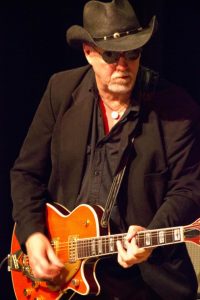 Jerry Miller es uno de esos guitarristas que con su guitarra Gretsch incorpora a sus interpretaciones abundantes progresiones armónicas, armónicos, deslizamientos y bends, así como rápidos cambios de tonalidad, combinando gran rapidez de fingerpicking a plectro en mitad de una interpretación, como hacían sus idolatrados Scotty Moore, Chet Atkins, Earl Hooker, Leon Rhodes, Link Wray, Duane Eddy, Keith Richards, George Harrison, Cliff Gallup o Merle Travis.
«New Road Under My Wheels», de Jerry Miller es un álbum contando a modo de canciones la vida de Merle Travis y también de Freddie King, canciones que tuvieron su origen en la década de los 60's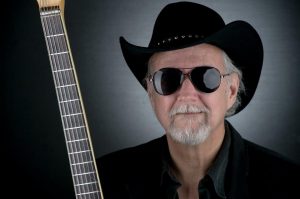 Jerry Miller estará en España con la maravillosa Eilen Jewell a partir del próximo 13 de junio hasta el 19 del mismo mes en diferentes ciudades españolas, para conocer todas las fechas de la gira española de Eilen Jewell, clica en éste párrafo.